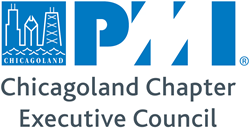 Chicago, Illinois (PRWEB) February 18, 2014
Every quarter, the PMI Chicagoland Chapter Executive Council runs a Roundtable event which provides selected business leaders and project management executives a strategic thought forum to share ideas, trends, challenges, and best practices to achieve higher business performance in their organizations.
DISCUSS. INSPIRE. INSTIGATE ACTION.
The next Roundtable event is taking place on February 18th, in Northbrook IL. Topics on the agenda for discussion include "When to create a PMO", "Global considerations in Project Management" and "Managing Up- Influencing and updating Senior Stakeholders".
If you are interested about PMI Chicagoland Executive Council membership or attending the next Roundtable meeting, please contact the Director of Executive Outreach at executiveoutreach(at)pmi-chicagoland(dot)org today.
About:
The PMI Chicagoland Chapter Executive Council is a group of invited senior leaders and executives from various Chicago-area industries who share ideas, perspectives and best practices for achieving higher business performance by utilizing project, program, and portfolio management practices.
The PMI Chicagoland Executive Council is supported by the PMI Chicagoland Chapter, a not-for-profit local chapter with over 4,300 members in the Chicagoland area. Project Management Institute (PMI) is the world's leading not-for-profit professional membership association for the project, program and portfolio management profession. For more information about your local PMI Chicagoland Chapter go to http://www.pmi-chicagoland.org.