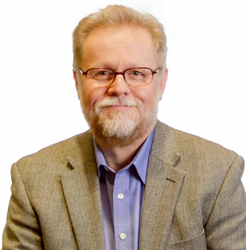 Painless and Productive Virtual Project Meetings will be the discussion topic. Not to be missed!
Lombard, IL (PRWEB) May 30, 2014
PMI Chicagoland, the Chicago chapter of the Project Management Institute (PMI), is delighted to invite all PMI Chicagoland Chapter members to the June 2014 networking meeting and dinner on Wednesday evening, June 11.
Wayne Turmel, President of GreatWebMeetings.com and author of "Meet Like You Mean It- a Leader's Guide to Painless and Productive Virtual Meetings" will be the keynote speaker for this event and will once again bring his humor and energy to PMI Chicagoland to discuss best practices, tips and tools for holding project meetings that get the job done and let you get on with the job.
Register Here for June Dinner Event
Topic: 'Painless and Productive Virtual Project Meetings"
Keynote Speaker: Wayne Turmel, CEO, GreatWebMeetings.com.
Location: 2014 at Carlisle Banquets, 435 E Butterfield Rd, Lombard, IL 60148
Date: Wednesday, June 11, 2014
Time: 5:30 PM – 9:00 PM
Discounted Price: $30 (Members)
Discounted Price: $45 (Non Member)
PDU: Participants earn 1 PDU
Registration closing date is Sunday, June 8th, at 6.00 p.m. No refunds or walk-ins permitted.
Attendees will learn:

Why we think meetings stink- and why that matters
5 Tools to make your virtual meetings more interactive and productive
What a real agenda looks like
About the Keynote Speaker:
Wayne Turmel has a long history as a presenter, trainer and is an expert in communication skills and management. Previously, the Director of Faculty for Communispond, Wayne has trained Fortune 500 companies in Sales and Presentation Skills. For the last 5 years he's been focused on teaching people how to use web-based presentation tools to do more than present, but to communicate and connect. His passion for the topic stems from his background, not as a technology buff, but as someone committed to helping people get the best out of their people and themselves no matter the medium.
Join the PMI Chicagoland Chapter today!
With over 4300 members in the Chicago metropolitan area, the Chicagoland Chapter is one of the largest (5th) and most active chapters in the world. Programs are focused on serving local project management practitioners, organizations and universities by providing the tools and support needed to embrace, value, and promote success in project management. If you would like to become a member of the Chapter or would like to volunteer please visit our website http://www.pmi-chicagoland.org.