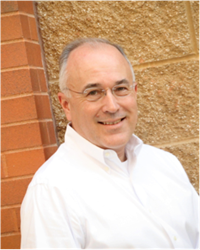 Wheaton, IL (PRWEB) February 18, 2014
The Project Management Institute Chicagoland Chapter, is hosting a Joint Knowledge Sharing event with AITP (Association of Information Technology Professionals) PMO Special Interest Group, beginning at 6:30 p.m. Thursday, February 20 at the Illinois Institute of Technology's Rice Campus in Wheaton, IL. Participants can earn 2 PDUs for attending.
Time: 6:30 pm - 9:00 pm
Location: Illinois Institute of Technology, (Rice Campus), 201 E. Loop Road, Wheaton, IL. Event held in the campus auditorium. Price: free.
To register for this event, please send an email including your name, daytime contact number and 1 - 3 questions about Risk Management to pmgroup(at)pmi-chicagoland(dot)org.
This Knowledge Sharing event will be facilitated by Scott Stribrny, President of Group Atlantic, Inc. and a Senior Consultant with Cutter Consortium's Enterprise Risk Management & Governance practice.
The discussion will focus on Risk Management topics, including managing project and business risks, identification of risks in light of organizational changes during implementation, managing risk according to different project approaches and PM competencies development.
All interested in discussing Risk Management and project/program management are welcome to attend this opportunity to share your experiences, questions and to network with fellow project managers and those interested in project management topics. This is a free community outreach program from PMI-Chicagoland.
Scott Stribrny is a Senior Consultant with Cutter Consortium's Enterprise Risk Management & Governance practice and a leading figure in the world of process improvement. He is president of Group Atlantic, Inc., a consulting firm that has advised private, commercial, and governmental organizations on successful strategy development and operations improvement since 1992. Scott is currently advising on techniques for effective product requirement specification and risk management. Mr. Stribrny advises companies on how to adapt modern software development techniques to fit specific projects and how to effectively transfer new technologies to the system developers within the organization.
About PMI Chicagoland:
Chartered in 1977 and with a membership base of over 4,000, the Chicagoland Chapter is one of the largest (6th) and most active chapters in the world. Programs are focused on serving local project management practitioners, organizations and universities by providing the tools and support needed to embrace, value, and promote success in project management. Chapter members enjoy discounts on events, receive Chicagoland chapter publications, certification information and benefit from resources in professional development, mentoring, networking and community outreach.
If you would like to become a member of the Chapter, would like to volunteer or know of someone who would like to join the chapter, please visit our website http://www.pmi-chicagoland.org.