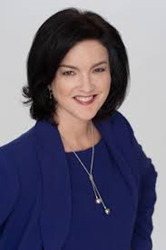 "We want to provide this unique opportunity to our Chicagoland based organizations' leaders and help build a community of knowledge sharing."Jonathan Lee, VP of Business Outreach, PMI Chicagoland Chapter
Chicago, Illinois (PRWEB) April 07, 2014
PMI Chicagoland's 9th Annual Leadership Forum is an exclusive, complimentary "By-Invitation-Only", highly interactive Leadership event for senior executives (C-suites, VPs, and Senior Directors) in Chicagoland area to engage and network with fellow peers and join in discussions, sharing techniques and real examples of strategic initiative management practices. The event will be held on May 30, 2014 from 7:30AM – 11:30AM at the Hamburger University Campus, 2815 Jorie Blvd, Oak Brook, IL 60523.
"If you are a senior executive involved in your organizations' Strategic Initiatives, you don't want to miss this opportunity to hear from experts and fellow peers on how they deliver results on strategic initiatives," said Jonathan Lee, VP of Business Outreach, PMI Chicagoland Chapter. "We want to provide this unique opportunity to our Chicagoland based organizations' leaders and help build a community of knowledge sharing."
The keynote speaker for the event is Barbara Trautlein, PhD, a change leadership consultant, author of best-selling book "Change Intelligence: Use the Power of CQ to Lead Change that Sticks", international speaker and researcher with more than 25 years of experience partnering with organizations to lead sustainable change across a wide variety of industries. Barbara will walk us through how leveraging Change Intelligence (CQ) in Strategic Initiative Management will deliver results.
The forum will incorporate Strategic Initiative Management white paper co-authored by PMI and the Boston Consulting Group and it will be a key reference during panelist discussions. The four imperatives of Strategic Initiative Management are:
ο Focus on Critical Initiatives
ο Institute Smart and Simple Processes
ο Foster Talent and Capabilities
ο Encourage a culture of Change
Following the Keynote, Distinguished Panelists, who are senior leaders from major corporations in the Chicagoland area, will engage with audiences to share techniques and real-life examples to provide a unique one-of-a-kind event for the audiences.
If you are a senior executive and interested in attending, please e-mail EventRegistration(at)pmi-chicagoland(dot)org to request an invite to this event. Breakfast will be served and seating is limited.
About the Keynote Speaker:
Barbara Trautlein, PhD, is the author of the best-selling book, Change Intelligence: Use the Power of CQ to Lead Change that Sticks, principal and founder of Change Catalysts, and originator of the CQ System for Developing Change Intelligent Individuals and Organizations. For over 25 years, Barbara has conducted workshops for thousands of participants, coached people from CEOs to union workers, and facilitated mission-critical change management initiatives - achieving bottom-line business and powerful leadership results for clients.
About PMI Chicagoland
With over 4300 members in the Chicago metropolitan area, PMI Chicagoland is the 4th largest chapter in the world and one of the most active chapters in the Project Management Institute (PMI).