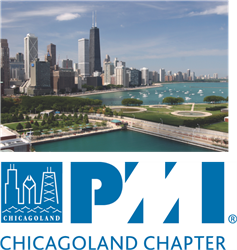 We have a great program planned for this Forum and we are excited to provide this unique value-add event to our attendees. Stefan Lorincz, Director of Executive Outreach.
Oak Brook, IL (PRWEB) May 07, 2014
The PMI Chicagoland Chapter is hosting an exclusive 9th Annual Leadership Forum bringing together executives from various industries, facing similar challenges with Managing Strategic Initiatives. They will share best practices, tips, and knowledge that can help you and your organization to be successful.
The topic for this year's Forum is "Strategic Initiative Management: Delivering Value Using the Power of Change Intelligence (CQ)" and the Forum will elaborate on the Strategic Initiative Management white paper (co-authored by Boston Consulting Group and PMI) and the art and science of Change Intelligence needed to successfully deliver strategic initiatives.
We are pleased to announce the selection of four seasoned senior executives to participate in the 9th Annual Leadership Forum as panelists:

Jennifer Bratton, Partner and Managing Director, Boston Consulting Group
Joseph F. Norton, Senior VP, Deputy CIO and Head of IT and Operations, Royal Philips Electronics
Silvia Prickel, Managing Director, Cargo Portfolio/Connected Aircraft Program, United Airlines
Simin Zhou, VP for Digital Manufacturing Technologies, Underwriters Laboratories (UL)
The moderator will be John Parkinson, Partner & Managing Director, ParkWood Advisors LLC.
Panelists will share their real-life experiences along with best practices, and provide insightful and engaging discussions, following the Keynote speaker Barbara Trautlein, PhD.
Barbara Trautlein, PhD, is a change leadership consultant, author of best-selling book "Change Intelligence: Use the Power of CQ to Lead Change that Sticks", international speaker and researcher with more than 25 years of experience partnering with organizations to lead sustainable change across a wide variety of industries. Barbara will walk us through on how leveraging Change Intelligence (CQ) in Strategic Initiative Management delivers results.
"PMI Chicagoland Chapter is delighted to have such an accomplished group of seasoned executives participating as panelists, to share their perspectives and experiences in the upcoming 9th Annual Leadership Forum," said Stefan Lorincz, Director of Executive Outreach, PMI Chicagoland Chapter. "We have a great program planned for this Forum and we are excited to provide this unique value-add event to our attendees."
This Forum is an exclusive complimentary "By-Invitation-Only" event and it will be held on May 30, 2014 from 7:30AM to 11:30AM at the Hamburger University Campus, 2815 Jorie Blvd, Oak Brook, IL 60523.
If you are a senior executive in C-Suite, VP, or Senior Director role and interested in attending this event, to listen, network & share with fellow attendees, you can Request Registration at the PMI Chicagoland Chapter's Events landing page. Breakfast will be served and seating is limited.
About PMI Chicagoland
With over 4300 members in the Chicago metropolitan area, PMI Chicagoland is one of the largest chapters in the world and one of the most active chapters of the Project Management Institute (PMI). For more information, visit http://www.pmi-chicagoland.org.