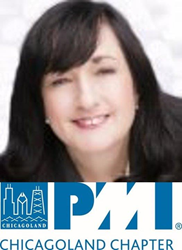 Improve your project management skills and connect with fellow practitioners.
Arlington Heights, IL (PRWEB) September 22, 2014
PMI Chicagoland, the Chicago Chapter of the Project Management Institute (PMI) is hosting a free Knowledge Sharing event on "Project Failure with Steve Pieczko and Bruno Brunetti" beginning at 6:30 p.m. Thursday, September 25th at Arlington Heights Library, Arlington Heights, IL. Participants can earn 2 PDUs for attending.
Price: FREE
Time: 6:30 PM - 9:00 PM
Location: Arlington Heights Library, 500 N. Dunton Ave., 2nd Floor, Arlington Heights, IL 60004
To register for this event, please click here to register on PMI-Chicagoland's website. When registering please provide 1 - 3 questions on "Project Failure" to be discussed at the event.
This Knowledge Sharing Event will be facilitated by Steve Pieczko and Bruno Brunetti and together, they will be sharing with the group the alarming statistics of failed projects. Too often the early signs of project failure are ignored – recognizing that a problem exists just a bit too late and then haphazardly attempting to implement a solution that may incur unexpected fees. Pieczko and Brunetti will host an interactive session on "The Office of Project Resilience" which takes a look at the importance of predictability, resilience and team cohesion to keep project teams focused and on track.
About Steve Pieczko: Management consultant, software developer, published author and speaker on management consulting topics. Mr. Pieczko's publishing can be found on BecomingResilient.com. He is also the founder of RelMap Software which is a data analytics start-up specializing in relationship mapping algorithms. RelMap™ helps organizations grow by gaining a better understanding of employee relationships.
About Bruno Brunetti: Managing Director with Planb Solutions Group, a Chicago based Strategy and Solutions Company. Over his 20+ year career, Mr. Brunetti has been focused on system implementation and fortune 500 enterprise transformation programs. During this time he has been instrumental in advising business leaders and managing teams that are responsible for creating change within their organization through project execution
About PMI Chicagoland
Chartered in 1977 and with a diverse membership base of over 4,000, the PMI Chicagoland Chapter is one of the largest (5th) and most active chapters in the world. PMI-Chicagoland programs are focused on serving local project management practitioners, organizations and universities by providing the tools and support needed to embrace, bring value and promote success in project management. Chapter members enjoy discounts on events, receive Chicagoland Chapter publications, certification information and benefit from resources in professional development, mentoring, networking and community outreach. To become a member of the Chapter, volunteer or refer someone who would like to join the chapter, please visit PMI Chicagoland, the Chicago Chapter of the Project Management Institute (PMI)