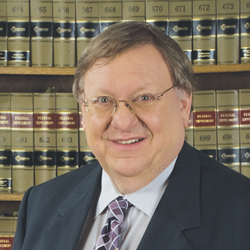 "This relocation marks the beginning of an exciting new era for PMP." Mark Portnoy, CEO
Jericho, New York (PRWEB) February 17, 2017
PMP announces the relocation of its corporate office to Jericho Quadrangle on February 18th, 2017. The new offices will be located inside the SilvermanAcampora LLP office suite.
PMP has long been affiliated with the law firm Alan B. Pearl & Associates, PC. Having a such a close, working relationship with a law firm has allowed PMP to provide clients with immediate and direct access to trusted attorneys when counsel was needed. Effective January 1, 2017, Alan Pearl & Associates merged with SilvermanAcampora LLP, a larger full service business law firm with a very distinguished reputation across a broad range of legal services.
"We have a 20 year relationship with SilvermanAcampora, so we're very excited to be working with them going forward as it means our clients will have access to a larger group of attorneys to help with a wider range of matters. This affiliation, our expansion, and continued growth in 2017 marks an exciting new era and one we know will bring many positive benefits to our clients." Commented Mark Portnoy, Chief Executive Officer.
PMP remains a separate entity from SilvermanAcampora; services, phone numbers and emails remain unchanged.
New Address Details:
Portnoy, Messinger, Pearl & Associates
100 Jericho Quadrangle, Suite 300
Jericho, NY 11753
Telephone: 800-921-2195 or 516-921-3400
Portnoy, Messinger, Pearl and Associates, Inc.
PMP was founded in 1964 by former union organizer and worker's rights advocate, Murray W. Portnoy. PMP's consultants, attorneys and HR specialists are experienced professionals committed to providing clients with practical guidance on all aspects of the employer/employee relationship by navigating clients through the maze of regulations and laws governing labor relations and human resources. PMP's strategies are proven, customized, and cost effective. They minimize management's exposure to litigation, turnover and other detrimental consequences of poor management decisions and maximize profits by promoting efficient, intelligent management. PMP provides services to a broad spectrum of clients in both the public and private sector, union and non-union, including small local businesses and multinational Fortune 500 companies.
SilvermanAcampora LLP
SilvermanAcampora LLP is a full-service law firm, based in Jericho, NY (Long Island) serving the entire tristate (New York, Connecticut, New Jersey) region. Founded in 1999 by Kenneth Silverman and Anthony Acampora the firm quickly established itself as one of the premier law firms in New York state. Practice groups include; Corporate, Litigation, Employment & Labor, Real Estate, Government & Compliance, Corporate Restructuring & Bankruptcy.