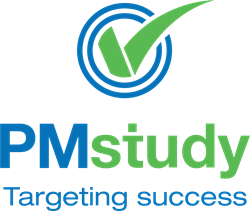 PMstudy is so confident in its boot camp and training methodology that PMstudy offers a 100% moneyback guarantee.
Phoenix, AZ (PRWEB) July 22, 2014
Becoming a PMP certified project manager is an investment in both time and money. More and more professionals are making that investment because this certification affirms that its holders are experts in project management; it distinguishes them from other project management professionals in this tough job market. Obtaining this certification can be tough, because the PMP Exam is known to be rigorous. Taking a formal PMP Training course or PMP boot camp is one of the best ways to prepare for your project management certification. Elizabeth, a former PMstudy student, wrote in her follow-up exit survey, "I passed. The class definitely provided the focus areas needed to pass. Thank you again for everything."
There are 1600 PMI-approved Registered Education Providers (REPs) worldwide offering PMP Certification classes. Based on their own research, professionals can choose the program that will work best for them. One such provider is PMstudy, whose popular four-day PMP boot camp provides everything professionals need to know to pass the exam. PMstudy prepares their students to take and pass the exam on Day Five—the day after the boot camp ends.
Expert faculty members teach tips and tricks that will help students retain the information, relate it to real-life situations and memorize key terms. Such professionally produced study materials make it easier to recall this information during the exam.
When researching prep courses and providers, it is a good idea to have a set of criteria. To define those criteria, professionals should begin by asking what they need and want individually. What is my learning style? Is being in a traditional classroom setting more important than the flexibility of online learning? Do I use apps for getting information? Another way to help develop criteria is to look at what training providers use as key selling points. Some of the salient features PMstudy uses to promote its four-day PMP boot camp include the following:
1. PMstudy is so confident in its boot camp and training methodology that PMstudy offers a 100% moneyback guarantee if you do not pass the exam.
2. Free guides, podcasts, simulated practice tests and mobile apps power an accelerated learning curve.
3. PMstudy has more classes in more locations, averaging 90 classroom courses per month, which are guaranteed to run.
4. PMstudy's rescheduling and cancellation policies are among the most flexible of all training providers.
5. PMstudy has the best faculty members, with an average of 15-plus years of industry experience each.
6. PMstudy's success rate of 98.7% is a testament to its training methodology.
7. With your PMP boot camp purchase, you get a free online Risk Management course worth 20 PMI PDU's.
8. 40 PMI-approved contact hours are part of PMstudy's boot camp; these fulfill the professional development requirements for taking the PMP exam.
9. PMstudy has students from more than 3,500 companies in 150 countries. You can have PMstudy provide references from colleagues in your own company that have taken a PMstudy course and successfully passed the PMP exam.
10. PMstudy provides you with a free tool that helps you with completing the PMP application forms and calculating your work experience.
Earning a professional certification requires a significant investment of time and effort. Professional training providers can reduce the time needed and greatly enhance a project manager's chances of passing the PMP certification exam on the first try.
To learn more about PMstudy, log on to http://www.PMstudy.com.