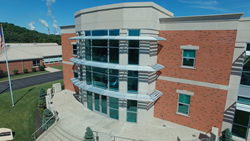 Pocket Nurse surpassed its annual goals by more than 11 percent [in 2018].
MONACA, Pa. (PRWEB) January 10, 2019
Pocket Nurse® announced Thursday that 2018 was the most successful year in the company's history. "In 27 years, we've never experienced earnings like we did in 2018," said Senior Vice President William Evanson. "Not only did we exceed our prior earnings, but we exceeded our expectations as well."
According to Vice President of Finance Nancy Gilkey, Pocket Nurse surpassed its annual goals by more than 11 percent. Several strategies are associated with the company's success. Vice President of Sales Aaron Vicari attributes the accomplishments of the company to the expanding product offerings as well as a focus on growth.
"We're fortunate for Pocket Nurse's current stability," said Vicari. "Rather than working to maintain stability, we are able to put our efforts toward growth and expansion."
Senior leadership expects double digit growth in 2019. Pocket Nurse broke ground on a new wing of their distribution facilities for the company's expanding role in manufacturing.
President and Founder Anthony Battaglia, MS, BSN, RN is certain of his company's continued success far into the future because "we will continue to do everything to support healthcare educators and the advancement of simulation."
"We appreciate our success, but our goal is always to improve patient outcomes by supporting simulation in education," said Battaglia.
About Pocket Nurse
Pocket Nurse is nurse owned and operated and has been a trusted partner in simulation education for nursing, EMS, pharmacy technology, and allied health since 1992. We provide over 5,000 simulation solutions to healthcare educators nationwide. We're proud of our role in improving patient outcomes by enhancing suitable learning environments for future healthcare professionals.