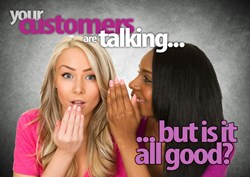 A Podiatrist's Reputation is all they have to build their business.
Sparks, NV (PRWEB) December 31, 2013
Leading marketing experts at 5StarMax announce a powerful yet simple new strategy to help podiatrists develop a "Podiatrist Marketing and Reputation Management" program to maximize their marketing efforts with little work and minor cost through happy customer reviews. This report can be downloaded at their website.
According to these seasoned experts, podiatrists can simply utilize the positive feedback patients already have regarding their services and make them widely available to help catch the public eye. The best strategy is to inquire whether or not satisfied customers are willing to leave reviews about their experience, providing valuable testimony that podiatrists can employ in their current podiatrist marketing efforts. Podiatrists can also ensure that every review is positive by working to make every patient a happy one.
Podiatrist marketing strategies need to be authentic and positive. A good podiatrist reputation can be slow to build, but helpful customer reviews can easily create the kind of reputation that every doctor wants and needs. When potential clients surf the web for good podiatrist reviews, they need to see several starred, positive comments to help them make an informed decision.
Podiatrist listings without reviews do not stand out, resulting in less traffic and fewer patient calls.
In order to generate these positive reviews, podiatrists can make various forms of feedback available to clients. They can offer paper surveys, online questionnaires, or even a suggestions box. The most helpful form of client feedback to use in podiatrist marketing, however, is the simple online review, which makes the statements seem more personal as well as more viral. Reviews on Facebook, a podiatrist's website, and other online locations can help increase the doctor's presence in search engines, driving further traffic to the practice.
5StarMax offers 8 different ways to collect reviews depending upon your preference including: Website Form, iPad (or any tablet), Text, Phone, Email, Letter, Postcard, etc.
Both consumers and businesses expect to receive word-of-mouth testimonies in the form of digital media in modern times. Potential clients need to trust a podiatrist, and good reviews help inspire this trust. Reviews are a cost-effective, powerful podiatrist marketing strategy that can be immediately implemented to create instant effects.
Interested persons who wish to discover more about the process of 5StarMax, its marketing advice and powerful three-point reputation system, and additional information should visit the company's website at http://podiatrist.5starmax.com/ to download a report.
About the Company:
5StarMax.com is website created by The WebSmith Group, an established marketing company well known for crafting reputable business reputations. Experts at the business assist other companies in increasing web traffic by building company websites and improving business reputation. The WebSmith Group has a team of experts with decades of marketing experience to handle large loads of business. The company provides potential clients with multiple resources and reports to instantly improve marketing efforts.