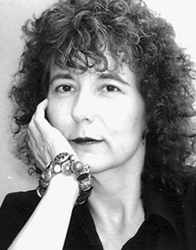 The top 12 poets shared $5,800 in prizes. Over 1,600 poets competed from around the world.
Northampton, MA (PRWEB) April 15, 2014
Winning Writers is pleased to announce the results from its 11th annual Tom Howard/Margaret Reid Poetry Contest. The Tom Howard Prize for a poem in any style was awarded to S.E. Ingraham of Edmonton, Canada for "Table for Three". The Margaret Reid Prize for a poem that rhymes or has a traditional style was awarded to Lois Elaine Heckman of Milan, Italy for "Samsara Turntable". Ms. Ingraham and Ms. Heckman each received $2,000. Over 1,600 poets competed. The top 12 poets shared $5,800 in prizes.
Ingraham's elegiac poem slowly reveals an unbearable scene of celebration turned to tragedy. Anchoring each stanza with a line from Pablo Neruda, the poem sets up a dialogue between past and present, so that in the end the mourners seem accompanied by a cloud of witnesses who have also grieved and turned their grief into beauty.
Heckman's crown of sonnets gracefully describes the entire arc of a mother-daughter relationship. The narrator's mother, grown childlike from dementia, mistakes her for her own mother. Wondering how to bring her back to the present, the narrator begins reflecting on the many stages of their life together. At last there is a poignant moment of recognition that affirms their unbreakable bond.
Caitlin Doyle of East Hampton, New York and Jacie Ragan of Hannibal, Missouri won runner-up prizes of $500 in the Tom Howard and Margaret Reid Prizes, respectively. Doyle's "Thirteen" creatively depicts the upheaval of a girl's entry into womanhood, with metaphors drawn from instances of the number 13 in the Bible, history, fairy tales, and superstitions. Ragan's "Strands of Time", another well-crafted sonnet sequence, explores themes of permanence and transience in the natural world and human creations.
Eight Honorable Mentions of $100 were awarded to Ginny Lowe Connors, Paul McMahon, Meryl Natchez, Sarah Rice, Johnmichael Simon, Celia Stuart-Powles, Vanni Thach, and Jeff Walt. The winning entries are published online at WinningWriters.com.
The 2014 Tom Howard/Margaret Reid Poetry Contest, opening today, has simplified its fee structure to better accommodate longer poems. Poets may enter 1-2 poems of any length for a flat $16 fee. $3,000 in prizes will be awarded. Entries are welcome now through September 30, 2014 at WinningWriters.com.
Contest judge Ellaraine Lockie is a widely published and awarded poet, nonfiction book author, and essayist. Her recent work has been awarded the 2013 Women's National Book Association's Poetry Prize, Best Individual Collection from Purple Patch magazine in England for Stroking David's Leg, winner of the San Gabriel Poetry Festival Chapbook Contest for Red for the Funeral and The Aurorean's 2012 Chapbook Spring Pick for Wild as in Familiar. Her tenth chapbook, Coffee House Confessions, was published in 2013 by Silver Birch Press. Ellaraine teaches poetry workshops and serves as Poetry Editor for Lilipoh, a lifestyles magazine.
About Winning Writers, Inc.
Winning Writers, founded in 2001, finds and creates quality resources for poets and writers. Our free email newsletter provides over 50,000 subscribers with profiles of the best free literary contests. We sponsor four annual contests of our own: the Wergle Flomp Humor Poetry Contest (no fee), the Sports Fiction & Essay Contest, the Tom Howard/John H. Reid Fiction & Essay Contest, and the Tom Howard/Margaret Reid Poetry Contest. We are proud to have been selected as one of the "101 Best Websites for Writers" by Writer's Digest for nine years running (2005-2013). Learn more at WinningWriters.com and follow us on Twitter at @winningwriters.