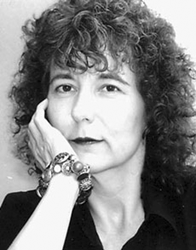 The poem is as concise as the images that pierce like arrows through it, illustrating the power of communicating a story of great magnitude on a single page.
Northampton, MA (PRWEB) September 04, 2015
Now in its 13th year, the international Tom Howard/Margaret Reid Poetry Contest will award $1,500 for a poem in any style and $1,500 for a poem that rhymes or has a traditional style. 10 Honorable Mentions will receive $100 each. The top twelve entries will be published on WinningWriters.com and announced in the Winning Writers newsletter, which has over 50,000 subscribers.
Ellaraine Lockie returns to judge the entries for the third year. She is a widely published and awarded poet, nonfiction book author, and essayist. Her recent work has been awarded the Women's National Book Association's Poetry Prize, Best Individual Collection from Purple Patch magazine in England for Stroking David's Leg, and first prize in the San Gabriel Poetry Festival Chapbook Contest for Red for the Funeral. Ellaraine teaches poetry workshops, is a frequent judge of poetry contests, and serves as Poetry Editor for the lifestyles magazine, Lilipoh. This year she published Where the Meadowlark Sings, the winner of Encircle Publications' 2014 Annual Chapbook Contest and her eleventh collection of poems.
Contestants are advised to study last year's winning entries, published at WinningWriters.com. Here are the judge's comments on the top two winners:
"Allegheny County, 1888: Ava Remembers Her Canaries" by Emily Rose Cole
Tom Howard Prize for verse in any style
This powerful poetic sharing of a tragic story is told through implication and must be pieced together by the reader, which in turn pulls the reader into the poem in a uniquely personal way. The simplicity of the language allows the reader to share the narrator's grief, its haunting impact echoing long after each reading. The poem is as concise as the images that pierce like arrows through it, illustrating the power of communicating a story of great magnitude on a single page. This poem relies on neither sentimentality nor manipulation and is an extraordinary example of "showing instead of telling".
"Insomnia: A Suite in Thirteen Hours" by B.J. Buckley
Margaret Reid Prize for verse that rhymes or has a traditional style
The narrator of this poem could be the Einstein of insomnia. On first read, she appeared to be a brilliant obsessive-compulsive whose haphazard thoughts flew like bullets into the heart of sleep. If that's all this poem had to offer, it would still compel the reader with phenomenal imagery, metrical rhythm, and sonorous quality of language. However, repeated readings unveil a gradual dissolution of consciousness in carefully constructed commentary that progresses from mathematics to metaphysics. The narrator weaves themes of consciousness, nature, religion, and death into a meditation while capturing the essence of insomnia, a condition to which most of us can relate. The form here is dictated by the poem's content, with its implications of passing time in months and hours that include the witching hour. The meticulous use of twelve and thirteen-lined stanzas, each with corresponding numbers of lines and of syllables in each line provides a most fitting framework for this outstanding poem.
The contest is open now and has a deadline of September 30, 2015. Entries may be published or unpublished. The reading fee is $10 per poem. Entries are accepted online at WinningWriters.com.
About the Contest Sponsor
Winning Writers was founded in 2001 to provide expert literary contest information and resources to the public. In addition to the Tom Howard/Margaret Reid Poetry Contest, we sponsor the Tom Howard/John H. Reid Fiction & Essay Contest, the Wergle Flomp Humor Poetry Contest (no fee), and the North Street Book Prize for self-published books. Winning Writers is one of "101 Best Websites for Writers" (Writer's Digest). Learn more at WinningWriters.com and join our 51,000 followers on Twitter at @winningwriters.