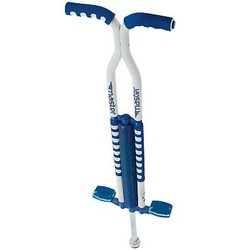 Horsham (PRWEB UK) 31 March 2014
When the sun is shining there is nothing better than playing outside. Luckily Paramount Zone's product team have found just the toys to help with this fun.
Available from Paramount Zone are two amazingly fun Pogo Sticks.
The first pogo stick the Master Pogo Stick is the king of the pogo world, designed for beginners through to more advanced users it can support up to 160lbs in weight and can provide over 4 feet of air. With 8 thrusters built into the stem and its super lights weight of less than 13lbs it will provide all the power needed to perform super tricks.
The second pogo stick available is the Flybar 1200 pogo stick the next generation of pogo stick. With its amazing power it can shoot you 6ft in the air. The power is created by 12 heavy duty bands built into the pogo stick. Use the pogo stick to help you keep fit or for adrenaline fuelled fun but remember 2 metres is high so safety equipment is required.
The website Paramountzone.com was started by founder James Morris in 1999 and has seen rapid growth over recent years due to an affordable range of fun gadgets and gifts. With a priority on originality, the Paramount Zone buying team search far and wide to bring the most innovative gifts and toys to customers.