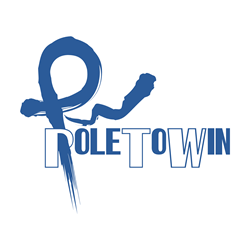 Pole To Win's new website is a reflection of the company's commitment to the future of gaming.
Santa Clara, CA (PRWEB) September 12, 2013
Pole To Win International has announced the launch of their newly revamped website. This new site reflects the company's dedication to their continued growth, and their commitment to always offer their clients the premier service they have grown to love.
Pole To Win's website will serve to keep users up to date on all things Pole To Win. It includes an overview of all of Pole To Win's services, a background of the organization, and a news hub to stay connected with Pole To Win and industry-wide news.
This new website is the online face of Pole To Win, allowing more ways for video game professionals to stay up to date with the company and the industry. The site also allows users to share their favorite news articles with all of their social media sites including Facebook, Twitter and Linkedin.
Visit Pole To Win's new website and give your feedback by posting on Pole To Win's Facebook page, or tweet them @PoleToWinIntl.
About Pole To Win
Pole To Win is the world's premier video game services provider. With a range of services including Quality Assurance, Localization, Customer Support and Onsite Staffing, Pole To Win is a one-stop-shop for video game production needs. With nearly two decades of experience and a global reach stretching across 19 studios, Pole To Win has the infrastructure to support projects and companies of all sizes. Pole To Win International Group is a group of subsidiaries of Poletowin Pitcrew Holdings Inc. POLE TO WIN is a registered trademark of Pole To Win Co., Ltd in Japan and other countries. All rights reserved. For more information, visit http://www.poletowininternational.com.