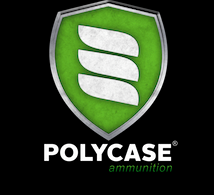 The funds raised from this campaign will enable us to continue developing innovative lead-free bullets and expand our product line
Savannah, GA (PRWEB) June 13, 2014
PolyCase Ammunition an innovator in lead-free projectiles and polymer-based cartridge cases announced the start of an Indiegogo crowd-funding campaign to raise $1.5M for new polymer-alloy bullets and polymer-based cartridge case production using the latest design, modeling and manufacturing technologies. The definitive goal is to advance ammunition manufacturing methods, improve lead-free bullet performance and increase value to the end user.
Indiegogo is a crowd-funding program that allows people from all over the world to join forces to bring ideas to reality. Since 2008, Indiegogo has helped hundreds of thousands of inventors, musicians, do-gooders, filmmakers and more by joining them with millions of contributors.
"The funds raised from this campaign will enable us to continue developing innovative lead-free bullets and expand our product line," says Paul Lemke Founder and CEO of PolyCase Ammunition."PolyCase is changing the industry through the introduction of the same technologies used to make precision parts for racing car and other high-end vehicle engines, and we need help from shooters that welcome change and improvements in this 140 year old industry."
PolyCase Ammunition, a Savannah, GA based company, specializes in ammunition product design and manufacturing through the micro-injection of advanced materials to produce patented manufacturing innovations that generate precise, consistent, and accurate components. Their manufacturing process delivers cartridge cases and bullets that have very consistent concentricity and weights at an attractive price.
"PolyCase uses advanced technologies to create revolutionary lead-free ammunition that is light, reliable precise, efficient and effective," Mr. Lemke mentions. The result means more consistent performance and significant savings in both manufacturing and shipping costs. "The PolyCase process delivers a precise, accurate and fun-to-shoot product, and we eagerly expect being a productive part of this great industry for years to come."
PolyCase Lead-free Ammunition Project on Indiegogo will run until July 4th, 2014 at 11:59 PM. For more information please visit PolyCase: The Lead-Free Sport Shooting Project contribution page.
About PolyCase Ammunition
PolyCase Ammunition develops, manufactures, markets and sells world-class, patent pending, polymer-cased small arms ammunition and projectiles used by discerning professionals and sports shooters. Made in the USA, using over ninety years of advanced design, materials and manufacturing experience; our twenty-first century products are designed to provide the lethality and consistency expected by our customers.
The PolyCase Ammunition team consists of experts in chemical, mechanical, advanced materials and industrial engineering, ammunition research, development, testing and evaluation, precision manufacturing, marketing and U.S. domestic and international sales. We have proudly partnered with other industry leaders to provide our deserving customers with ammunition manufactured using only the most efficient components.
PolyCase Ammunition has been designed and tested using M/C-MOPI, SAAMI and CIP design and performance standards to ensure compatibility with your legacy and late model arms.
Mission: The PolyCase Ammunition mission is to equip our world-class clients with reliable, precise and increasingly efficient ammunition.
Vision: At PolyCase Ammunition our vision is to assist our valued customers to effectively secure lives and excel in the shooting sports by providing them the most reliable, precise, technologically advanced and efficient polymer-based small arms ammunition in the industry.
About Indiegogo
Indiegogo is a way for people all over the world to join forces to make ideas happen. Since 2008, millions of contributors have empowered hundreds of thousands of inventors, musicians, do-gooders, filmmakers – and many more – to bring their dreams to life. Indiegogo empowers people to activate the global community to make ideas happen.
Media Contact
Karl Hirsch
714-348-0145
Noble Mouse