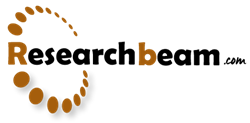 Governments across the globe have been instrumental in imposing ban on the use of fossil fuel-based products such as plastic bags and are also providing incentives for bio-based PLA production.
Portland, Oregon (PRWEB UK) 30 May 2014
Research Beam publishes a latest report titled "Polylactic Acid (PLA) Market in Packaging, Textile, Agriculture, Transportation, Bio-Medical, Electronics and Others - Global Industry Size, Company Share, Growth, Trends, Strategic Analysis and Forecast, 2012 - 2020."
According to the report, the global poly-lactic acid market was valued at $1.3 billion in 2012, and it is forecast to attain a market size of $5.2 billion by 2020. The market is forecast to flourish at an impressive CAGR of 19.5% during the forecast period. Need for alternative to petroleum-based polymers, low production cost, bio-degradability, government incentives and environmental concerns are the key factors pushing the market. On the contrary, need for industrial composting and agricultural fiber alternatives are key restraining factors that are hindering the market growth.
To view the complete report, visit http://www.researchbeam.com/polylactic-acid-market
In the present market scenario, Europe leads the global market, owning one-third of the total revenue generated by the sale of PLA for varied applications. Europe is believed to continue leading the market throughout the analysis period. Stringent regulations in Europe concerning materials used in packaging, is the primary reason for the dominance of the region. However, Asia Pacific would reap benefits from the opportunities available in the region and prove to be the fastest growing geographic region. Favorable government regulations, policies to impose ban on plastic packaging and rising concerns regarding use of environment-friendly products are the factors creating opportunities in this region.
As per the report, raw materials used in PLA manufacturing include corn, sugarcane, tapioca, and wheat. Wheat and tapioca are the most extensively used raw materials by PLA manufacturers around the world. PLA finds its application in packaging, electronics, textile (woven and non-woven), agriculture and bio-medical. The packaging segment witnesses the highest adoption rate during the analysis period. However, textile and electronics market would witness a sharp rise due to its widespread adoption.
Key players dominating the global PLA market include Nova Chemicals Corporation, Dow Chemical, Eastman Chemical, Nature Works, DuPont Corporation, Bayer AG, Exxon Mobil Chemical, Mitsubishi Chemical Corporation (MCC), China Petroleum & Chemical, Corporation (Sinopec) and Braskem.
Similar market research reports at Research Beam:
Global polyhydroxyalkanoate (PHA) market - Polyhydroxyalkanoate are linear polyesters that are produced from fermentation of lipid or sugar by bacteria. The rising demand for biodegradable materials, increase in oil prices and policies concerning green procurement are the driving factors for investment by companies in this market.
See the global polyhydroxyalkanoate (PHA) market report at http://www.researchbeam.com/polyhydroxyalkanoate-market
Global construction paints and coatings market - Construction Paints and Coatings are paints and varnish materials such as powder and liquid. These materials are used in construction and buildings to decorate and protect various surfaces. Construction Paints and Coatings increase the resistance of the various surfaces and prevent the surface from rust and weathering.
See the global construction paints and coatings market report at http://www.researchbeam.com/construction-paints-coatings-market
Acrylic resins markets in China - China's demand for acrylic resins has grown at a fast pace in the past decade. In the next five years, both production and demand will continue to grow. This new study examines China's economic trends, investment environment, industry development, supply and demand, industry capacity, industry structure, marketing channels and major industry participants.
See the acrylic resins markets in China report at http://www.researchbeam.com/china-acrylic-resins-market
About Us:
We have a large database of quality and precise market research reports that will be very beneficial for your organization. Reports that we sell our authentic in nature and from reputed publishers, hence it can definitely help you with your growth opportunities.
In order to survive the fierce competition and locate different avenues, one must be privy to high end and quality market information. So, we try and provide you with latest market information by getting high market research reports from our clients.
We have business relations with numerous clients of different verticals. Hence, we bring to you market research reports of various fields and carter to number of organizations. This is the spot on place for all your market research needs.
We are home to a very proactive and energetic team who strives to solve user queries as soon as possible. They will also help you to know about latest market trends and practices.
Research Beam will always make sure to bring most ethical and high quality reports. We value your relationship with us and look forward for a long term relation.
Contact Us:
Sona Padman
5320 SW Macadam Avenue,
Suite 100, Portland, OR 97239
United States
Direct: +1(617)674-4143
Toll Free: +1(855)711-1555 (U.S. & Canada)
Fax: +1(855)550-5975
Email: [email protected]
web site: http://www.researchbeam.com