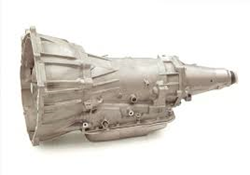 The preowned gearboxes that we're distributing in North America for GM vehicles are currently purchased through different outlets to expand the quality levels and mileage counts
Altoona, PA (PRWEB) March 03, 2014
Locating automotive parts and accessories for discontinued Pontiac vehicle brands is now possible through the Got Transmissions company online. This company is now supporting consumers by offering Pontiac Montana used transmissions through its updated GM inventory at http://gottransmissions.com/pontiac-transmissions.html.
These units are offered as the 4T65E series that were commonly used inside the van series from Pontiac before the termination in 2006. The inventory that has been acquired to support consumers this year includes the automatic editions also used in the Trans Port edition of Pontiac vans.
"The preowned gearboxes that we're distributing in North America for GM vehicles are currently purchased through different outlets to expand the quality levels and mileage counts," said a GotTransmissions.com company source.
Buyers who plan on browsing the available inventory of General Motors parts and accessories through the Got Transmissions website can gain entry to the company warehouse through a new digital tool. A public database has been installed for easier access to all inventory this year.
"Researching our independent inventory can help any person seeking affordable gearboxes find the right match for any minivan or other vehicle in the USA," said the source.
The GotTransmissions.com company has adjusted the available inventory now searchable in the warehouse tool to reflect the discounts and inventory status of all transmissions in stock. The available limited warranty plans attached to every unit in stock can be reviewed during access to the location system now in use.
This search method is designed for Internet parts buyers to use apart from the more traditional phone support method of calling the company directly at 1-866-320-1182.
About GotTransmissions.com
The GotTransmissions.com company is one national resource offering discounted gearboxes for American or imported vehicles on the Internet. This company supplies hundreds of different units that are shipped daily from one central warehouse. The GotTransmissions.com company website is automated for inventory and price change to educate researchers when performing price matching. The toll-free phone systems that have been constructed for customer support over the past year receive calls from every USA state. Warranty programs and shipping incentives are two of the new policies created this year.