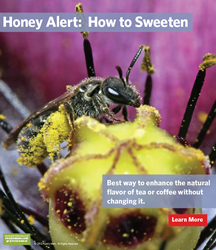 It's the same rock sugar from high end tea shops on a stick. Two each of the seven flavors individually wrapped. This tasted the same and at a fraction of the cost. You get more for the price and they listen to all customer feedback.
San Francisco, CA (PRWEB) February 11, 2014
Silicon Valley etailer startup of award-winning teas, brown rock sugar and 100% Hawaiian coffees Pooki's Mahi announced today the launch of assorted sugar sticks to the Sweetener Collection.
Customers provided feedback to Pooki's Mahi and a Customer Advisory Board for over a year before launching a pilot of assorted sugar stick flavors last year. The assorted sugar stick will conveniently flavor teas and coffees. Celebrities and athletes were gifted Pooki's Mahi's assorted sugar sticks at red carpet and charity events.
"OK, I'm an avid tea and coffee drinker. I was looking for a sweetener that wasn't too expensive. At first I was skeptical trying out Pooki's Mahi's sugars – it's a new brand. I read the reviews for this product and my friends said that it's comparable to the German rock sugar from Teavana. I'd give it a try and my friends were right. It's the same rock sugar from Teavana the only difference I would say is that the crystals can be bought loose or on a stick," gushed Lisa Marie, a celebrity and repeat Pooki's Mahi customer. "Now I am hooked on Pooki's Mahi's rock sugars! You get more for the price and they listen to all customer feedback. I usually buy it directly on PookisMahi.com. I requested Pooki's Mahi to make the rock sugars available on a stick and make it easy for me to pack in my bag."
Pooki's Mahi's Assorted Sugar Sticks are made from pure, unprocessed rock sugar that can be colored or flavored. Serious tea drinkers prefer rock sugars because it accentuates the flavor of the tea.
Pooki's Mahi's Assorted Sugar Sticks:
1. Each package has 13 assorted sugar sticks. Two in each of the seven flavors: cherry, grape, raspberry, strawberry, cotton candy, watermelon, natural (brown or white).
2. Each stick measures 6.5" long, individually wrapped and weighs approximately 1oz.
3. As a bonus, an additional natural sugar stick in brown or white is also included.
Pooki's Mahi's assorted sugar sticks are available online now and can be purchased as part of the company's Customer Referral Program, which offers rewards and discounts for new customer referrals. Free shipping is included in non-subscription purchases and subscription plans. Pooki's Mahi's brown rock sugars earned the #2 and #7 spots in Amazon's Most Gifted Products and #3 in the Brown Sugar category. Amazon's ratings are based on sales, product requests and customer feedback.
Since its online launch in 2013, Pooki's Mahi's products have been a favorite of customers, charities, celebrities and athletes and have been featured at red carpet events including Celebrity Gift Suites, endorsed by celebrities and athletes and seen on several television shows. Most recently Pooki's Mahi products can be viewed on the show 'Boys Before Friends," which airs on Viki.com each Thursday.
For more information on Pooki's Mahi selection of exotic coffees, teas and other gourmet food products, visit http://www.pookismahi.com. Also, follow our expanding offerings in macadamias; drink sweeteners and foods, plus access special offers by joining us on Facebook, customer email list and Twitter @pookismahi.com.
About Pooki's Mahi:
Pooki's Mahi is an eCommerce store bringing exotic Hawaiian coffees, award-winning teas, sweeteners, gourmet salts and macadamia nuts to you at reasonable prices. Pooki's Mahi products has been featured at Red Carpet events in the entertainment industry and will be in several TV shows. Pooki's Mahi started with exotic coffees rated 95+ by Coffee Review from the world's champion roasters and baristas and teas rated 90+ points by World Tea Ratings from the world's champion brew masters. Today, that includes an assortment of macadamia nut products, drink sweeteners like brown rock sugar, and various gourmet salts. Silicon Valley High Tech Executive Leslie Magsalay-Zeller is the Founder/CEO of Pooki's Mahi. We hope that you take the opportunity to sample more of our products at PookisMahi.com and enjoy the results of our experiences. Our products are produced by the finest world champion roasters, baristas and brew masters, noted by Coffee Review and World Tea Ratings.