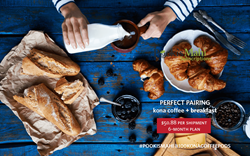 Private label Hawaiian Kona coffee pods manufacturer Pooki's Mahi involves customers to expand Kona coffee decaf single serves.
Silicon Valley, CA (PRWEB) November 22, 2016
Pooki's Mahi, a Silicon Valley startup k cup manufacturer of private label and custom Kona coffee pods announced today existing customers has been testing various Hawaiian coffee decaf coffee pods to potential expand existing Kona coffee decaf pods in 2017.
Pooki's Mahi's existing customer base drive improvements and new Hawaiian Kona coffee single serve products. Feedback from customers, distributors and resellers for Pooki's Mahi's Hawaiian Kona coffee pods expansion are incorporated into the startup's roadmap and portfolio management processes. Pooki's Mahi follows an approved cross-functional template to ideate, pilot and consistently launch new Kona coffee pods.
Pooki's Mahi plans to expand the existing Kona coffee decaf single serves with additional decaf pods made from other 100% Hawaiian coffees. Pooki's Mahi's 100% Hawaiian coffees are harvested and roasted in Hawaii with k cup manufacturing and first article inspections in US against Pooki's Mahi's strict bill of material spec.
Hawaiian decaf coffee pods will be part of Pooki's Mahi's "Make Your Own Variety Pack" six month subscription. Customers may also purchase the additional Hawaiian decaf coffee pods as part of Pooki's Mahi's Hawaiian decaf Kona variety pack. Hawaiian decaf pods are made from medium roast Hawaiian coffee beans. Pooki's Mahi's Hawaiian Kona decaf pods are compatible in 2.0 and 1.0 single serve brewers.
What Pooki's Mahi's Hawaiian Kona coffee pods customers can expect:

Limited Edition - 100% Hawaiian coffee decaf pods
Hawaiian coffee decaf single serve available on Pooki's Mahi and select online retailers.
One (1) box contains 24 individually wrapped decaffeinated Hawaiian coffee pods
Save 15% with Pooki's Mahi's wholesale account.
Customers from marketplace platforms like Amazon will pay $54.99. The added price covers monitoring product listings and ensure resellers are selling at the universally agreed MAP (Manufactured Approved Price) of $47.99
Approved resellers like Overstock sell unique coffee pods bulk bundles and are exempt from pricing scrutiny from Pooki's Mahi's wholesale team.
Complimentary two to three day shipping to the Lower 48 states (US only) included.
Les Magsalay-Zeller Pooki's Mahi's Founder/CEO explains, "Pilots are end-to-end tests widely used by manufacturing organizations in high tech corporations. Pooki's Mahi's pilot will test the entire supply chain ecosystem by simulating customer orders, obtaining product feedback and improving the Hawaiian decaf pods for the decaf variety pack. What makes Pooki's Mahi's pilot tests unique is that the high tech (manufacturing) methodology is used for a low-tech product (food and beverage). Customer and supplier feedback are incorporated before the next pilot test begins or an official new product introduction launch."
The Silicon Valley high tech executive says, "Once a product line is launched Pooki's Mahi immediately measures key performance indicators every quarter to determine how early to retire or replace products in the product line. There are two reasons to prune existing product lines. First, the products' sales performance is not where it needs to be and falls short on expectation. Second, the supplier or supply chain ecosystem cannot support pilot, sales and go-to-market activities. For the first reason existing customers provided valuable feedback on Pooki's Mahi's entire loose-leaf tea catalogue. For the second reason partnerships with suppliers work bi-directionally. If multiple communications are needed from Pooki's Mahi's team members to obtain an update, then the partnership serves the supplier only."
Pooki's Mahi does not have a date to when additional Hawaiian coffee decaf pods will launch. The Silicon Valley private label k cup manufacturing startup aims to expand the Kona coffee decaf single serves in 2017.
For use in the single serve brewing system. Pooki's Mahi, The PMO Practice and Matcha Matcha Man are trademarks of Pooki's Mahi.
The Academy Awards® is a registered trademark of the Academy of Motion Picture Arts and Sciences®. The Gift Suites where Pooki's Mahi's products are show cased are not authorized by and is not associated with the Academy of Motion Picture Arts and Sciences®, The Academy Awards®, or any of its official partners or vendors.
About Pooki's Mahi:
Pooki's Mahi is a Silicon Valley-based custom coffee pods manufacturer, private label distributor and etailer offering award-winning 100% Kona coffee pods, 100% Hawaiian single serves and 100% Kona Decaf pods at wholesale and bulk prices. Since its online launch in 2013, Pooki's Mahi products have been a favorite of customers, charities, celebrities and athletes and have been featured at red carpet events including Celebrity Gift Suites and Celebrity Poker tournaments. The products have been endorsed by many celebrities and athletes and seen on several television shows. Pooki's Mahi's mission is to revolutionize the supply chain ecosystem in bringing the highest quality Kona coffees into the market in a sustainable format. Hawaiian coffees are harvested/roasted in Hawaii, cup manufactured in US and distributed to the several fulfillment centers in the US.
For more information on Pooki's Mahi selection of 100% Kona coffee subscriptions visit http://www.pookismahi.com. To keep up with Pooki's Mahi news and access special offers, join our email list and follow us on Facebook and Twitter (@pookismahi). Pooki's Mahi has a zero tolerance stop cyber-bullying policy.
Contact Information
Pooki's Mahi
support(at)pookismahi(dot)com
###