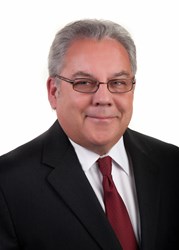 This is an important step for us as we execute our expansion strategy and strive to meet our clients' legal and advocacy needs. - David S. Poole
Santa Clarita, California (PRWEB) August 20, 2013
Poole & Shaffery, LLP, a full-service business law firm with a statewide practice, announced today the establishment of its newest practice areas focusing on land use and governmental affairs to be headed by its newest partner, Hunt C. Braly, Esq.
"Mr. Braly is an excellent addition to our firm, and we believe that our clients will benefit from the breadth and depth of his experience," said John H. Shaffery, Managing Partner of the firm. "He has built an outstanding professional reputation in land use and government affairs from Los Angeles to Sacramento and has achieved significant success on behalf of his clients."
Braly, who will be based in the firm's Santa Clarita office, brings a wealth of knowledge, advocacy experience, and strong relationships with local and state agencies and governments, that Poole & Shaffery has been seeking as part of its long-range strategic plan to expand the firm's services.
Poole & Shaffery's existing practice areas provide representation in business litigation, business counseling, employment counseling, employment litigation, construction law, product liability, mediation and more.
"We are excited to have Hunt join us as he will enable us to provide additional services to our existing clients, and I know he is looking forward to the additional resources that our firm can provide to his long-term clients," said David S. Poole, Co-Founder of the firm. "This is an important step for us as we execute our expansion strategy and strive to meet our clients' legal and advocacy needs."
Poole & Shaffery's philosophy combines the personal, hands-on attention and focus of a smaller firm, but with the resources and experience that are typically found only in a much larger firm. Founded in 1998 by partners David Poole and John Shaffery, the firm has enjoyed exceptional growth in both size and areas of practice, and now provides counsel from more than 20 attorneys in five offices throughout California. The firm has the highest rating (AV) for ethics and competence awarded by the industry standard Martindale Hubbell Legal Directory. Five of its attorneys have been recognized as California "Super Lawyers."
From 1983 to 1992, Braly served as Chief of Staff to California State Sen. Ed Davis, R-Santa Clarita, and has practiced law in California since 1993. Braly is a registered lobbyist in Los Angeles County, the City of Santa Clarita and Sacramento.
Among his legislative achievements are the passage of legislation creating the Santa Clarita Woodlands Park, assisting in the drafting of the voter-approved Victims Bill of Rights Initiative, and legislation protecting police officers from exposure to disease-infected criminals. He has successfully advocated on behalf of a wide range of clients on local, County and State levels.
"This is an exciting change for me," Braly said. "Poole & Shaffery's record of excellence is a highly motivating factor, and I'm looking forward to helping the firm build on that track record and reach into new areas of client service and advocacy, making the firm that much more valuable to the California businesses it serves."