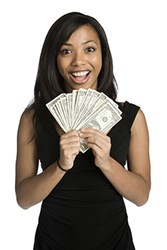 A valuable asset to anyone looking for auto loan tips.
Seattle, WA (PRWEB) August 21, 2013
Intentional or not, many falsehoods and misunderstandings take root in business. As the auto loan industry is no different, Complete Auto Loans (CAL) has released an article that responds to three distinct loan-related myths. CAL's helpful intentions are clear throughout the article as they explain each process in detail, assisting even the most inexperienced car buyer.
The article begins with bad credit and how it can affect consumer's end goal. The myth is, of course, that auto loans are unattainable with a poor credit score. Complete Auto Loans states differently: "...thanks to modern innovation and market advances, [you don't] have to suffer from picky auto financing agencies. Getting a Bad Credit auto loan is completely possible, with numerous online sources looking to match you with the right loan."
The post continues similarly, describing and debunking two additional myths. Information is a vital commodity to the modern consumer, and CAL understands that fact, with the entire article thoroughly informing the reader of each topic at hand. It is a valuable asset to anyone looking for auto loan tips.
About Complete Auto Loans:
CAL provides bad credit auto loans online. Their unique finance platform can accept 100% of applicants, regardless of poor credit or even bankruptcy. By visiting http://www.completeautoloans.com, consumers are able to find the ideal loan for their personal financial situation, all through a quick and easy online process.