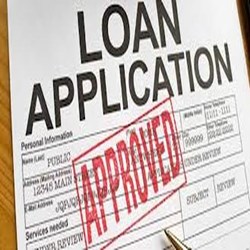 New Poor Credit Fast Loans for Small Businesses with Easy Qualification Requirements
Nationwide (PRWEB) November 22, 2013
The lingering effects of the Great Recession have taken their toll disproportionately on the small business community, making affordable, easy access, business loan options extremely scarce. Now, thanks to alternative lender Business Cash Advance Guru, there are commercial financing options, including poor credit fast loans for small businesses.
Big banks have consistently tightened their lending guidelines in response to a slew of federal regulations. Small businesses suffered the most from the national economic downturn, incurring credit blemishes, "Small business credit scores are lower now than before the Great Recession. The Federal Reserve's 2003 Survey of Small Business Finances indicated that the average PAYDEX score of those surveyed was 53.4. By contrast, the 2011 NFIB Annual Small Business Finance Survey indicated that the average small company surveyed had a PAYDEX score of 44.7. In addition, payment delinquency trends point to a decline in business credit scores, reports the Federal Reserve Bank of Cleveland.
Companies wanting to know where to find business loans can find it through Business Cash Advance Guru, which boasts a 98 percent approval rate. Companies can qualify for $5,000 to $500,000, with interest rates starting at a remarkably affordable 1.9 percent and funds being made available through direct deposit within a week.
"BusinessCashAdvanceGuru.Com makes obtaining financing approval as fast and as simple as completing a credit card application. The goal of providing access to business grade capital swiftly and easily to small businesses across the country is realized through the alternative lender's release of its proprietary commercial funding system."
Large corporate banks require companies to have a nearly perfect credit file, with impeccable history. Traditional lenders are requiring large amounts of collateral, and demanding applicant business owners sign a personal guarantee. Companies are often required to submit certified financial statements, several years of tax returns, disclose all company and personal assets and liabilities, as well as five year profit and loss projections.
BusinessCashAdvanceGuru.Com does not subject small businesses to a credit check review and does not require collateral. The alternative lender bases its approvals on monthly credit card sales, as well as future bank deposits. Funds may be used for any reason and payments are flexible, being a percentage rather than a fixed sum. This automatically lessens payments during slower months, making these loan products more affordable for companies. Loans are easy to apply for, and available online 24 hours a day, 7 days a week.
Business Cash Advance Guru's expanded nationwide services are now available in the following geographical areas:
Alabama, Alaska, Arizona, Arkansas, California, Colorado, Connecticut, Delaware, District of Columbia, Florida, Georgia, Idaho, Illinois, Indiana, Iowa, Kansas, Kentucky, Louisiana, Maine, Maryland, Massachusetts, Michigan, Minnesota, Mississippi, Missouri, Montana, Nebraska, Nevada, New Hampshire, New Jersey, New Mexico, New York, North Carolina, North Dakota, Ohio, Oklahoma, Oregon, Pennsylvania, Rhode Island, South Carolina, South Dakota, Tennessee, Texas, Utah, Vermont, Virginia, Washington, Washington DC, West Virginia, Wisconsin, and Wyoming.
About Us
http://www.BusinessCashAdvanceGuru.com is a division authorized by TieTechnology, LLC. TieTechnology, LLC, specializes in service based solutions for businesses. Services provided by TieTechnology are merchant credit card processing, business service telecommunications, and web based visibility marketing. The advantages of doing business with TieTechnology are, their commitment to their customer service excellence and the offering of one stop solutions to all business to business service product needs for the customers' convenience. To learn more about their wide assortment of business services, please visit http://www.tietechnology.com.
TieTechnology, LLC
813-856-0223 x150
888-809-9243 x150