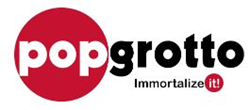 Rock collectors like to talk about their stuff and show it off
Las Vegas, NV (PRWEB) September 16, 2014
PopGrotto.com, a collector and memorabilia website has launched the much anticipated social media collector site, featuring never before seen items from the Hard Rock Hotel, Capitol Records Studios, and several well-known rock and roll era bands. A group of well-known vintage collectors have long collected items not seen or known to the public and they have never had a venue to show them off. In their research, they found avid fans, feeling the same way in countless other venues, including sports, racing, and jewelry to name a few. So, the idea of PopGrotto was born. http://www.PopGrotto.com was developed to allow people from anywhere to "show off their cool stuff" and socialize about it in an environment comfortable to artists and home-made aficionados alike.
The site features smart categories that will build as PopGrotto grows, allowing users to add and enjoy items in categories that are not normally on display. With art, dolls, and coins to rare backstage passes, PopGrotto is fully featured with posting, notifications, user management, favorites, and it is linked with all of the other popular social networks. Chris Vranian, PopGrotto CEO stated, "We are so excited about this launch. Being able to share these treasures in a social media environment and to look at some of the unique things that are showing up on the site is exactly what we wanted. You can really tell a lot about a person by what they collect!" Mr. Vranian, who has been part of the LA Rock scene for over 20 years, promises very high profile collections and collectors joining PopGrotto in the near future.
PopGrotto users will also be able to enjoy some original experiences in the coming months. Following the anticipated release of the PopGrotto mobile app, the company is planning to host a series of online exclusive collection releases in various collector categories and moderated discussions with area experts. This will allow people to socialize with key personalities in various collectible industries. According to PopGrotto Advisor Warwick Stone, Creative Director for the Hard Rock Hotel, "Rock collectors like to talk about their stuff and show it off. PopGrotto is the perfect place for them to do this."
PopGrotto LLC is focused on curating the world's largest collection of collections on one platform, which is headquartered in Las Vegas, Nevada with offices in West Hollywood, California and Palm Beach Gardens, Florida. To find out more about PopGrotto, visit the website at http://www.PopGrotto.com or call Chris Vranian at 323-505-2767. Or you can email PopGrotto at info(at)popgrotto(dot)com.