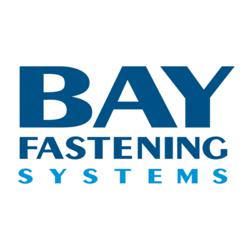 Bohemia, NY (PRWEB) July 08, 2013
On July 8, Bay Fastening Systems issues a statement about the recent trends in green building initiatives that are being seen across the nation.
According to a June 19th article by Construction Digital, titled "Top Green Building Trends for 2013," the primary concern in today's construction industry is increasingly becoming eco-friendliness and efficiency. Several identifiable factors and trends have been emerging. Among these, bamboo flooring, solar paneling and recycled materials are becoming a standard part of the building process.
Another trend that is unique and deserves notice is the movement towards making the construction process itself more environmentally friendly, says the article. Smaller structures are becoming more common because they take fewer materials to produce and require fewer resources to run. Structures made of more renewable resources also reduce the impact on the environment. Stone is increasingly being used due to its lower cost and relatively low environmental impact.
The cost of running the structures themselves is also being reduced thanks to newer and more efficient methods of heating and cooling. A move towards establishing a green standard is also occurring. According to the article, "Along with the growing realization of construction's role in contributing to a more environment friendly industry, consumer demands will necessitate a shift towards providing more eco-friendly options."
Pop rivet distributor Bay Fastening Systems supports the movement towards greener construction practices and more efficient structures. "Greener buildings and construction practices are the way of the future," says Cliff Bernard, President and CEO of Bay Fastening Systems.
Bay Fastening Systems is a full service distributor of engineered fastening systems that include the blind rivet, pop rivet, drive rivet, solid & semi-tubular rivet, military spec rivet, lock bolt, inserts and specialized installation systems. Founded in 1962, Bay Fastening Systems has become a leader in the fasteners industry through its continuing commitment to quality service, deep product knowledge and consultation, and an easy ordering process.
#####