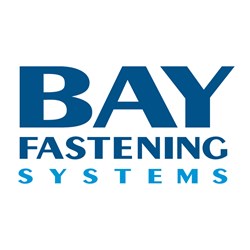 Bohemia, NY (PRWEB) August 08, 2013
On August 8, Bay Fastening Systems, a full service distributor of engineered fastening systems, discusses the benefits of constructing 'Zero Net Energy' buildings following a July 24th article by Time.com titled "Building Homes That Make More Power than They Take."
'Zero-net energy' residences, which are able to generate more energy over a year than they consume, are popping up across the country. The article explains how the homes work as "zero-net homes;" they generate solar energy and they are designed to work with energy-efficient appliances and insulation to reduce energy consumption. "Each house practically as airtight as a thermos – albeit with ventilations."
According to the article, new homes are being built in the Hudson Valley that will offer buyers "wooded lots, pretty views and –oh yes- the promise of thumbing your nose at the power utility." The article goes on to state that these 'zero net energy' homes feature solar panels, geothermal heating and cooling systems and thick walls.
The green features for these homes are costly, but they are targeted towards consumers who are concerned about fuel costs and the environment. The article quotes a resident moving into one of the new homes, who says, "I don't have to worry about oil bills. I don't have to worry about electric bills. I don't worry about gas bills."
Michael Eichinger, Vice President and COO of Bay Fastening Systems, a pop rivet distributor, notes that "although the initial cost of these homes is higher, the energy savings will pay off over time. People who purchase zero net energy homes can save thousands of dollars a year and help protect the environment."
One of the 'zero net energy' homeowners in the article estimates $5,500 in yearly savings compared to his old home. According to the article, "Three-bedroom houses in this [Hudson Valley] development start at $399,000. Each house has a $39,000 geothermal system and $29,000 solar system."
Bay Fastening Systems is a full service distributor of engineered fastening systems that include the blind rivet, pop rivet, drive rivet, solid & semi-tubular rivet, military spec rivet, lock bolt, inserts and specialized installation systems. Founded in 1962, Bay Fastening Systems has become a leader in the fasteners industry through its continuing commitment to quality service, deep product knowledge and consultation, and an easy ordering process.
#####