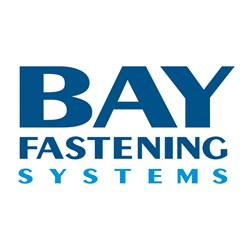 Bohemia, NY (PRWEB) September 12, 2013
Bay Fastening Systems, a full service distributor of engineered fastening systems, comments on a Visual News article titled "House on Wheels: Architecture Student Converts Old School Bus Into Modular Living Space."
According to the article, released on August 28th, University of Minnesota architecture student Hank Butitta created a modular living space out of an old school bus for his thesis project. The furniture in the back of the bus can be moved and re-adjusted to create beds, desks, drawers and tables. "The challenge was to take the limited square footage and develop a flexible multi-use space," the article stated.
Butitta, who has graduated, is chronicling his experiences with the project on the website Hank Bought a Bus. Along with his friends, Hank is traveling on the bus over a span of 5,000 miles to test its capabilities. The article quotes Butitta, who says, "The bus strikes a balance between affordability, livability, mobility, and a handful of other –ilities."
However, Butitta concedes that the vehicle does not have all of the modern amenities associated with a living space. "The question seems to be whether the trade-offs are worth it. As a road-trip vehicle, absolutely. As a living space… I don't know. There are a lot of conveniences normally associated with modern life that aren't terribly fleshed out."
Michael Eichinger, the Vice President and COO of Bay Fastening Systems, a pop rivet distributor, applauds Butitta's ingenuity. "Hank Butitta managed to convert an average school bus into a visually and functionally appealing modular living space. At Bay Fastening Systems, we admire his creativity and we hope to see the bus on the road for thousands of miles to come."
Bay Fastening Systems is a full service distributor of engineered fastening systems that include the blind rivet, pop rivet, drive rivet, solid & semi-tubular rivet, military spec rivet, lock bolt, inserts and specialized installation systems. Founded in 1962, Bay Fastening Systems has become a leader in the fasteners industry through its continuing commitment to quality service, deep product knowledge and consultation, and an easy ordering process.
#####