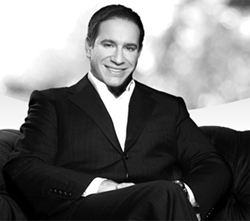 Los Angeles, CA (PRWEB) March 20, 2015
Los Angeles porcelain veneers dentist, Dr. Kevin Sands, announces that he is now using veneers to get patients ready for the wedding season. Veneers are one of the most versatile cosmetic dental treatments available to patients today. The brilliance of a smile is one of the major measures of attractiveness, and veneers represent a virtual one-size-fits-all solution to most problems that can disrupt the appearance of the teeth. Veneers can be ideal for brides, grooms, and guests who want to look their best this wedding season.
Smiles become automatic focal points of photos, emphasizing the value of optimizing this part of the face for often heavily photographed weddings. Even orthodontic issues, which may otherwise require years of treatment to straighten, can sometimes be concealed with veneers in just days or weeks. Weddings are important events for everyone involved, and anyone planning to attend them should seize the chance to enhance the aesthetics of the big day rather than tarnish it with bad teeth. Issues that veneers can conceal include:

Cracks
Chips
Gaps
Improper rotation
Discoloration
Veneers are essentially thin porcelain shells that are bonded to the fronts of teeth. Depending on treatment goals, veneers can be used on single or several teeth. Teeth whitening, while also valuable for wedding preparation, cannot resolve stains originating inside teeth whereas veneers provide an alternative solution for all stains through concealment. Two appointments are necessary for placement, including one visit for preparing the teeth and another for bonding the veneers in place. Patients who are considering this treatment can evaluate its potential for themselves by viewing dental veneers before and after photos.
Los Angeles dental veneers dentist, Dr. Kevin Sands, is an experienced and reputable provider of veneers and other cosmetic treatments as well as many restorative procedures. A graduate of the USC School of Dentistry, Dr. Sands has also received advanced aesthetic training from the Las Vegas Institute for Advanced Dental Studies. At his office in Beverly Hills, Dr. Sands works personally with patients in a relaxed atmosphere to give them the results they seek. To learn more, visit http://www.porcelainveneerlosangeles.com.