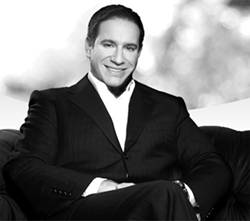 Los Angeles, CA (PRWEB) November 21, 2014
Porcelain veneer dentist, Dr. Kevin Sands, is now creating picture-perfect smiles for patients in preparation for the coming holiday season. Veneers, ultra-thin shells that are bonded to the fronts of teeth, look completely natural, and can be used to permanently conceal cosmetic flaws. In certain situations, veneers are also valued for their ability to strengthen teeth. Veneers are an option for most patients and can be used on one or several teeth to rejuvenate appearance. Check there dental veneers before and after pictures to see some of the results that can be achieved with this treatment.
Veneers are beneficial in several ways and are highly durable for lasting results. Here is a closer look at the advantages of veneers:

Veneers are tinted to match the color of real teeth, preserving a natural appearance once placed. Translucence supports the lifelike look of veneers.
When veneers are bonded to teeth, they add reinforcement. This can be particularly valuable for teeth that are cracked or broken.
Veneers can be a faster and more convenient alternative to crowns for cosmetic improvement of damaged teeth.
Issues that are concealable with veneers include cracks, chips, gaps, and discoloration.
With proper care, veneers can last for as long as 10 years.
How much veneers cost depends on a variety of factors, including the type and number of veneers that patients choose.
Veneers have a number of specialized uses relating to their cosmetic properties. Because veneers can effectively conceal gaps between teeth, patients can potentially choose this treatment from Los Angeles dental veneers dentist, Dr. Kevin Sands, as an alternative to orthodontic treatment for purely aesthetic issues. In the process, patients are likely to save time and money. Veneers may also be recommended for concealing tooth discoloration that originates inside of teeth. Whereas teeth whitening treatment can only address stains on the surfaces of teeth, veneers can conceal many dark stains resulting from internal tooth decay and antibiotic therapy.
Los Angeles dental veneers dentist, Dr. Kevin Sands, graduated from the School of Dentistry at University of Southern California and studied Advanced Anterior Aesthetic Dentistry at the Las Vegas Institute for Advanced Dental Studies. At his office in Beverly Hills, Dr. Sands treats patients with cutting-edge cosmetic and restorative treatments using the latest equipment and techniques. Visit http://www.porcelain-veneers-losangeles.com for more information.