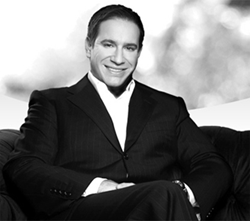 Los Angeles, CA (PRWEB) April 27, 2016
Dr. Kevin Sands is now offering a promotion to patients looking to improve their smile with veneers. For detailed information about the offer, please contact their office.
Dr. Kevin Sands urges area patients to seek qualified care when they need cosmetic dental treatment. Dr. Kevin Sands, an experienced provider of veneers and other aesthetic dental procedures, has noted that serious problems can occur when veneers are placed by individuals who are not qualified. When properly placed, veneers look completely natural and can permanently conceal flaws involving structure or color. Improper use of veneers may not only waste the money of patients but also ruin their appearance.
About Dr. Kevin Sands, Expert in Porcelain Veneers Los Angeles
Los Angeles dental veneers dentist, Dr. Kevin Sands, has been recognized for his cosmetic work in a variety of television and print media outlets. Since earning his Doctorate of Dental Surgery from University of Southern California, Dr. Sands has completed additional aesthetic training at the Las Vegas Institute for Advanced Dental Studies. With personalized treatment plans and a personable approach, Dr. Sands works to provide results that are long lasting and comfortable as well as attractive. To learn more, visit http://www.porcelainveneerlosangeles.com.
Veneers are a fast and effective way to resolve cosmetic issues and improve a smile, but unqualified veneer providers can create a disaster for veneer recipients. Lack of qualifications in this area is not restricted to those outside of the dental profession. In one recently publicized case from the United Kingdom, a 28-year-old woman named Faye Walters sought veneers from her regular dentist in order to hide longstanding dental issues for her upcoming wedding. Not only did the veneers start falling off before her wedding, but her teeth were severely damaged and cost more than $10,000 to repair. She later learned that her dentist had not been trained in cosmetic dentistry. Although financial compensation was eventually received in this case, patients should keep this risk in mind and seek veneers only from qualified providers.
Veneers are similar to thin shells and are tinted to match the color of enamel. Precisely sized and shaped to match the teeth of individual patients, veneers require considerable expertise for attractive, long-lasting results. The effects achievable with this treatment can be seen in porcelain veneers before and after photos. Dental veneers cost varying amounts, but individual factors, treatment goals and the experience of the dentist are all factors.