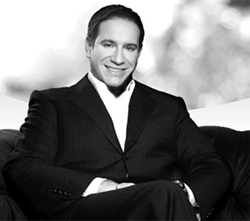 Los Angeles, CA (PRWEB) May 19, 2014
Porcelain veneers dentist, Dr. Kevin Sands, today announces that he is offering a promotion on veneers. With this promotion, the aesthetic and functional benefits of veneers will be available to more area patients. As a cosmetic treatment with a diverse range of applications, porcelain veneers can be used to conceal several types of common aesthetic imperfections that ruin the appearance of teeth. Patients interested in the benefits of veneers can contact the office of Dr. Sands to learn more about this promotion and see their porcelain veneers before and after pictures.
About Dr. Kevin Sands
Los Angeles porcelain veneers dentist Dr. Kevin Sands is a cosmetic and restorative dentist who has been acclaimed for his high-profile work on several prominent musicians and actors. With his extensive experience placing veneers for treatment of common aesthetic issues, Dr. Kevin sands is prepared to diagnose and effectively conceal problems to enhance the looks of image-conscious patients throughout the Los Angeles area. Visit http://www.porcelain-veneers-losangeles.com for more information.
Porcelain veneers can be used to conceal a wide variety of structural and color-related imperfections on the fronts of teeth. For example, cracks and chips can be hidden quickly and permanently by veneer placement. Heavy discoloration originating inside of teeth can also be addressed with porcelain veneers. Gaps and improper rotation, two common problems affecting smiles, are also often concealable through the use of veneers. Finally, teeth that are improperly shaped or sized can usually be treated with veneers by Los Angeles porcelain veneers dentist Dr. Kevin Sands.
Porcelain veneers are essentially thin shells that are bonded to teeth. After teeth are covered with veneers, they become stronger and more resistant to future breakage and discoloration. While porcelain veneers can be used to improve the looks of patients with severely disfigured teeth, they are also a preferred treatment for patients who simply want their good-looking teeth to look great. Placement is performed during three appointments. The first appointment is used to form a treatment plan and take dental impressions for construction of the veneers. The second appointment is used to prepare the teeth and place temporary veneers, and Dr. Kevin Sands attaches the permanent veneers and bonds them in place during the third and final appointment.
Press Release by Avital Web, SEO Company