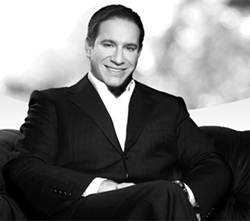 Los Angeles, CA (PRWEB) June 13, 2014
Los Angeles porcelain veneers dentist, Dr. Kevin Sands, today announces that he is offering a promotion on veneers. Veneers offer a high level of versatility to patients interested in permanent concealment of dental flaws, including stains, gaps, cracks, chips and improper rotation. Because veneers also add thickness to treated teeth, they actually contribute strength on top of better looks. Now that Dr. Sands is offering a promotion on this procedure, more area patients will have the chance to obtain a truly flawless smile. Patients can contact the office of Dr. Sands to learn more about this promotion. Check the veneers before and after images to see the difference they can make.
Porcelain veneers give patients permanent concealment of numerous dental imperfections. Because veneers placement completely conceals the faces of treated teeth, the treatment is ideal for patients affected by multiple flaws of different types. For example, teeth that are chipped as well as stained or improperly turned can be treated with a single procedure thanks to veneers. The durable material used to construct veneers makes them resistant to breakage as well as stains. With proper care, veneers can last patients for a decade or more. Visit http://www.porcelain-veneers-losangeles.com to learn more.
Treatment from Los Angeles porcelain veneers dentist Dr. Kevin Sands can also be used in place of braces for hiding improper tooth positioning that does not affect oral health or comfort. By choosing veneers instead of orthodontics, patients can get results more quickly and save money in the process. Veneers can also be used to permanently conceal teeth that have become misaligned again after previous orthodontic treatment. Because veneers cannot address non-cosmetic issues caused by crooked teeth, patients must be examined by Dr. Sands to confirm that veneers are an option for them in these cases.
Los Angeles porcelain veneers dentist Dr. Kevin Sands is a premier provider of dental care to area patients. With the latest equipment and extensive experience in both cosmetic and restorative techniques, Dr. Sands is prepared to give patients the full range of care they need to look and feel their best. Dr. Sands is an active member of several professional organizations in his field and has been commended repeatedly for the high quality of work he provides.