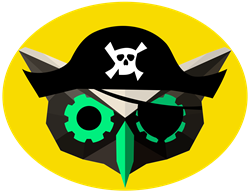 This is a unique opportunity for up-and-coming developers to intern, mingle with and be mentored by some of the most exciting young companies in the Bay Area. - Joel Pool, CEO, Port Workspaces
Oakland, CA (PRWEB) June 10, 2016
Port Academy, a new coding school based in Oakland, has partnered with LearnTech Labs to offer state-of-the-art technology education for individuals seeking programming careers.
Port Academy is a career-driven programming school in uptown Oakland that delivers modern coding education mixed with computer science. Port Academy incorporates a real-world mentoring program, a strong employer network and a focus on computer science. In addition to offering a rigorous, comprehensive program, Port Academy's unique draw is location. The Port Workspaces hosts the East Bay's largest community of tech entrepreneurs, providing excellent mentor and employer networking opportunities.
The most casual and accessible Port Academy courses are the Mini Bootcamps, which run as weeknight and weekend programs. The two core programs are a Computer Science Bootcamp and a Web Development Bootcamp, both of which are full time, 4-month-long traditional Coding Bootcamps. These two classes combine to form the comprehensive Academy Program, which is 8 months long. Both of the Bootcamp classes as well as the Academy program combine theory and practice and culminate in a job placement program.
The Port Workspaces is a coworking and office community of several hundred entrepreneurs, technologists, professionals and artisans sharing three historic Oakland buildings. Port Academy will be housed at Port Workspaces Kaiser Campus, a three-story, 60,000-square-foot coworking mecca in Uptown Oakland, just two blocks from the 19th St. BART station. The location recently held their grand opening, with Oakland Mayor Libby Schaaf presiding at the ribbon-cutting.
The Port features flexible workspaces, a roof terrace, a commercial co-working kitchen, conference facilities, a bar and lounge, event space and amenities galore. Students enrolled in Port Academy enjoy the many benefits of Port Workspaces membership and Port Academy alumni receive significant discounts to continue their membership in the future.
"Port Workspaces is proud to be first to integrate a full stack coding school within a coworking / startup community, " said Port CEO Joel Pool. "This is a unique opportunity for up-and-coming developers to intern, mingle with and be mentored by some of the most exciting young companies in the Bay Area. We're so excited to bring this incredible advantage to Oakland's tech ecosystem. "
Full time Bootcamp programs start August 29th. The Mini Bootcamps will be available as early as the end of June. To learn more please visit the Port Academy classes page.
Port Academy offers a partial post-pay program as well as an Oakland Scholarship to help defray upfront tuition cost on the 4 and 8-month Bootcamps. The program has also partnered with micro-loan provider EVEN. You can find more information on the Port Academy financial aid page.
About LearnTech Labs:
LearnTech Labs licenses Coding Bootcamp curriculum worldwide to make Silicon Valley knowledge and training accessible everywhere. LearnTech courses place an emphasis on project-based curriculum that is designed to prepare students for a job in programming. When you license LearnTech curriculum you get all the course materials needed to run your own Bootcamp program effectively.
About Port Workspaces:
The Port Workspaces was founded in Oakland, California in 2012, to repurpose vacant historic buildings as accessible and inspiring workplaces for independent businesses and is Oakland's largest coworking community. The Port offers offices, coworking space, meeting rooms, member-only bar & lounges, extraordinary indoor-outdoor event space, presentation theater, yoga room, locker rooms, mail services, as well as educational and networking programs.