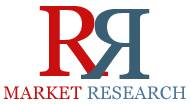 The global portable battery market is expected to reach up to $10.94 billion by 2020, at an estimated CAGR of 17.53 % from 2014 to 2020.
(PRWEB) August 02, 2014
Portable battery pack report primarily deals with the different battery technologies and product types of the electronic devices. This report segments the global portable battery market into for different segments, namely the capacity range product type, technology, geography. The global portable battery market is expected to reach up to $10.94 billion by 2020, at an estimated CAGR of 17.53 % from 2014 to 2020. Asia-Pacific is the leading region in the overall portable battery pack market followed by the North America and Europe.
The report entails the market analysis and forecasts related to the global portable battery market by capacity range, product type, technology, and geography. The report also highlights the various battery technologies like Li-ion (Lithium-ion), Ni-MH (Nickel Metal Hydride), Li-polymer (Lithium-Polymer), and Ni-Cd (Nickel Cadmium) with an overview of their growth potential. Complete report is available at http://www.rnrmarketresearch.com/portable-battery-pack-market-by-capacity-range-product-type-smartphone-tablet-portable-devices-and-others-technology-li-ion-nickel-metal-hydride-li-polymer-and-nickel-cadmium-geography-market-report.html.
Portable rechargeable batteries are used routinely in portable product and stationery power applications, which include computers, smartphones, and other power applications. This revolution in the battery industry has been possible through a system approach that includes advanced batteries and smart micro controller battery chargers. The battery technology like the portable battery packs not only affects the consumer electronics market but also the industrial and automobile industries. Hence, the portable battery pack technology is allowing the commercialization of a whole new class of batteries and is improving the market ability of the existing battery systems.
The leading players of this industry include Sony Corporation, Byd Company Ltd, China Bak Battery Inc, Duracell International Inc, Lg Chem Inc, Panasonic Corporation, Mophie Inc, Samsung Sdi Co. Ltd, Simplo Technology Co. Ltd and Energizer Holding Inc. Order a copy of this report at http://www.rnrmarketresearch.com/contacts/purchase?rname=195418.
Portable battery pack report deals with all the driving factors, restraints, and opportunities for the global portable battery pack market, which are helpful in the identifying trends and key success factors for the portable battery manufacturing industry. The report also profiles the major companies that are active in the field of developing and manufacturing the portable battery packs along with their product offerings, strategy, financial details, developments, and competitive landscape. It also highlights the winning imperatives and burning issues pertaining to the portable battery industry.
The market is segmented into five major geographical regions; namely North America, South America, Europe, Asia-Pacific, and Rest of the World. The current and future trends for each region have been analyzed in this report. The Porter's five force model analysis, market share of major players, and competitive landscaping are also included in the report.
The report will help the market leaders/new entrants in this market in the following ways:
Global portable battery pack report segments the market into service models and deployment models, covering this market comprehensively. The report provides the closest approximations of the revenue numbers for the overall market and the sub-segments. The market numbers are further split across different users and regions.
Portable battery pack report will help them better understand the competitors and gain more insights to better position one's business. There is a separate section on competitive landscape, including end-user analysis, mergers and acquisitions, and venture capital funding. Besides this, there are company profiles of the ten major players in this market. In this section, market internals are provided that can help place one's company ahead of the competitors.
Portable battery pack report helps them understand the pulse of the market. The report provides information on key market drivers, restraints, challenges, and opportunities. Priced at US$4650 for a single user PDF, a discount on this research report can be requested at http://www.rnrmarketresearch.com/contacts/discount?rname=195418.
Browse Related Report:
"Battery Materials Market – By Types (Cathode, Anode, Electrolyte, Separator, Binders, Packaging Material), Applications & Geography – Trends & Forecasts To 2018" research report is now available with RnRMarketResearch.com. Companies like 3M, Asahi Kasei Corporation, BASF, Celgard, E. I. Du Pont De Nemours & Company, Ecopro Co. Ltd, Entek International, Hitachi Chemical Co. Ltd, Itochu Corporation, Kureha Corporation, L&F Material Co. Ltd, Mitsubishi Chemical Corporation, Nichia Corporation, Nippon Denko Co. Ltd, Ningbo Shanshan Company Limited, Targray Technology International Inc, The Dow Chemical Company, Toda Kogyo Corporation, Ube Industries Limited and Umicore are discussed in this research available at http://www.rnrmarketresearch.com/battery-materials-market-by-types-cathode-anode-electrolyte-separator-binders-packaging-material-applications-geography-trends-forecasts-to-2018-market-report.html.
Explore more reports on Electronics Market at http://www.rnrmarketresearch.com/reports/information-technology-telecommunication/electronics.
About Us:
RnRMarketResearch.com is an online database of syndicated market research reports covering over 5000+ micro markets (http://www.rnrmarketresearch.com/latest_reports ) including life sciences and its multiple sectors like biotechnology. Our database includes reports by leading publishers from across the globe. We provide 24/7 online and offline support service to our customers.