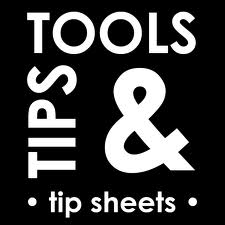 Making sure you have a backup to keep your security system active in the event of a power outage is important. A portable generator is a reliable source keeping homeowners safe.
Detroit, Michigan (PRWEB) October 18, 2013
A portable generator provides extremely valuable benefits. Not only can users enjoy conveniences such as electricity during a power outage, but it's also a way to operate hard wired security systems if there is no electricity. Despite the advantages, portable generators require safe handling to protect the users against potentially dangerous and even deadly consequences.
SecuritySystemReviews.com, a site that provides a home security system comparison of the top home security system companies, has created a list of tips for individuals who use portable generators. Not only does SecuritySystemReviews.com provide comparisons, but the site is also known for its unbiased home security system rankings.
1. Don't operate a generator indoors. Generators emit dangerous and even deadly carbon monoxide so they should only be operated outdoors and a safe distance from windows, doors and vents. In addition to avoiding the indoors, generators shouldn't be used in any enclosed space, which includes garages. It's important to remember that simply using a fan or opening windows will not provide the adequate ventilation to protect against carbon monoxide poisoning.
2. For individuals who use generators, it's advisable to install home security equipment that includes a carbon monoxide monitor.
3. Portable generators should only be operated on a portion of land that is dry and level to prevent electrocution. If a unit does have to be used in damp conditions, it should be covered with a tent or canopy to prevent water exposure.
4. Never use extension cords that are damaged or frayed in any way.
5. Generators should not be plugged into a wall outlet—this creates the risk for a scenario called backfeeding, which can lead to electrocution.
6. Don't store generators within a home, and when they are being stored, it should be well away from fuels and combustible materials.
7. Never overload a generator—which means attempting to connect it to too many appliances and electrical devices. Pay careful attention to the output load of the generator to avoid damaging electrical devices and creating the risk for fire or electrocution. Portable generators are only designed for emergencies and to power necessary equipment.
8. There should be at least five feet of clearance around a generator at all times during its operation.
9. Always ensure a generator is properly grounded and be aware of all local ordinances and requirements for operating a unit.
About SecuritySystemReviews.com
SecuritySystemReviews.com is an independent provider of unbiased information regarding the home security industry. The site completes secret shopper style reviews of top home security companies, and also provides visitors with valuable coupons, discount codes and access to instant quotes.