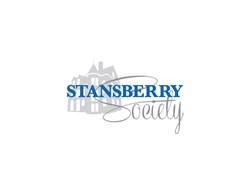 We've decided to reinvent the average financial investment conference and create an event which will not only include investment research advice but also entertainment, and a list of speakers that you will not want to miss. - Porter Stansberry
Baltimore, MD (PRWEB) January 16, 2014
Stansberry & Associates announced today it will supplement its full line of research products with "live" events. Porter Stansberry, founder of S&A said, "we've decided to reinvent the average financial investment conference and create an event which will not only include investment research advice but also entertainment, and a list of speakers that you will not want to miss." Stansberry explained he wants to change the entire model of how conferences are orchestrated and put on spectacular shows that people will remember for years to come.
Among other things, Stansberry Society membership will include access to four live events in 2014 where Stansberry analysts and other industry leaders will present valuable and useful investment ideas. Members will also enjoy world-class entertainment, dining and recreational activities.
Stansberry Society's first investment research conference will take place in Miami Beach on March 1. For more information about how to join the Stansberry Society or attend the investment research conference in Miami Beach, please contact the Stansberry Research press office at media(at)stansberryresearch(dot)com or click here.
Stansberry Society
Stansberry Society offers membership to a series of live events that provide subscribers with an opportunity to gather four times a year in an effort to share ideas and hear the world's foremost industry experts discuss critical topics pertaining to finance, economics and global world issues. Stansberry Society events allow its subscribers, Stansberry analysts, and other industry leaders discuss new ideas and opportunities in the fields of finance, investing, health, fitness, food, wine, and entertainment.
About Stansberry & Associates Investment Research
Stansberry & Associates Investment Research is an independent financial research firm, delivering unbiased investment intelligence to self-directed investors seeking an edge in a wide variety of sectors and market conditions. Stansberry experts produce a steady stream of timely research on value investing, maximizing income, insider trading, sector investing in energy, resources, biotech, medical technologies, financials, technology, short-selling, macroeconomic analysis and options trading.
Founded in 1999 and based out of Baltimore, Stansberry & Associates has more than two dozen analysts, and assistants as well as former hedge fund managers and buy-side financial experts that publish proprietary insights to retail investors in more than 100 different countries. Stansberry & Associates has additional offices in Florida, Oregon and California.