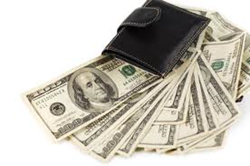 A large percentage of adult investors use the services of an investment company to manage invested dollars although personal rebalancing is now becoming more common
San Jose, CA (PRWEB) February 18, 2015
The diversification of investment dollars is one top strategy often recommended by financial planners in the U.S. The JWB company is now explaining portfolio rebalancing for investors of real estate through its posted content now online at http://www.jwbrealestatecapital.com/ira-portfolio-rebalancing.
The new options to grow a personal portfolio through the ownership of rental real estate are now covered in the rebalancing guide available. Adults who strictly use retirement money in order to increase the wealth inside of an IRA or 401K could find the new content useful when planning investments for 2015.
"A large percentage of adult investors use the services of an investment company to manage invested dollars although personal rebalancing is now becoming more common," said one JWB Group source.
Because of the guidelines in place for most retirement account products, men and women who plan to rebalance invested money should know and understand all federal rules. The JWB company now has daily account staff who is available by phone at (904) 677-6777 to offer support for adults with retirement account questions.
"We're informing adults who are interested in learning more about how funds can be distributed for better returns in the real estate industry through our new web guides," said the source.
The JWB Real Estate Capital company has completed revisions this month to its previously posted page at http://www.jwbrealestatecapital.com/financing-rental-properties-with-an-ira. These revisions include more information about early retirement, 403b accounts and how IRAs can legally own investment real estate in every city within the United States.
About JWBRealEstateCapital.com
The JWBRealEstateCapital.com company supplies investment solutions for national investors who visit its website. The company has been profiled in many top publications since 2012 for its wealth building strategies. The JWBRealEstateCapital.com company allows its clients to own managed rental homes in the state of Florida to capitalize on the monthly income available.