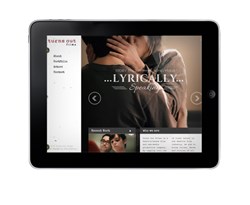 Seattle, WA (PRWEB) December 31, 2013
Seattle web design firm, Efelle Creative, launches new portfolio website project for film production company, Turns Out Films. The online marketing company's website content management system powers Turns Out Films' project portfolio, contact and form management, frequently asked questions, SEO and more.
Turns Out Films is a Seattle, WA-based film and new media production company. By sourcing local talent, for both in front of the camera and behind it, Turns Out Films aims "to bring voices, faces, and stories of all types to screens of all sizes". According to their new site, the company promotes a healthy collaboration with "creative and dedicated Pacific Northwesterners" and is always searching for new talent.
As a new company, Turns Out Films enlisted the help of Seattle web design and online marketing firm, Efelle Creative, for online marketing assistance through a custom website design for the professional-yet-quirky new company. The new website design is modern and clean and features a large, fluid rotating masthead (which cycles through various portfolio pieces of the company). Main navigation in the left column on the site sits on top of a paper texture and brads to resemble a screenplay.
Turns Out Films also began using Efelle Creative's website content management system, FusionCMS. The system allows the staff at Turns Out Films to upload and manage any new portfolio content, review contact requests and manage forms, and post upcoming auditions and work opportunities. FusionCMS also helps the company build organic search engine optimization (SEO). And as the company grows, FusionCMS will help the company manage future staff profiles, an events calendar, email newsletter marketing, a website blog, and more.
To check out Turns Out Film's new website, visit http://www.turnsoutfilms.com.
About Efelle Creative
With more than 400 successfully completed custom website design and development projects under its belt, Efelle Creative specializes in website design and development with an emphasis in organic search engine optimization (SEO). Over the past 8 years, the team at Efelle Creative has grown into a full, in-house team of web professionals, internet marketing specialists, and production and support staff and continues to provide complete online marketing systems for clients nationwide from its Seattle office. The award-winning firm was recently recognized by the Puget Sound Business Journal as one of the Top 100 Fastest Growing Private Companies in Washington.
In addition to its responsive web design services and website content management system for eCommerce and professional service businesses, Efelle Creative also offers other custom online marketing solutions for medical industry professionals, law firms, real estate industry professionals, membership organizations, and more. To learn more, visit http://www.seattlewebdesign.com.