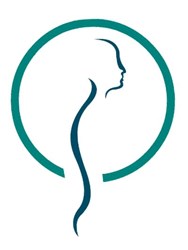 Portland chiropractor launches new website.
(PRWEB) October 04, 2013
As people seek healthier lifestyles, they may also need chiropractor treatment after receiving injuries from car accidents, sports accidents or even slip-and-falls. They have to find the treatment they need in the fastest manner possible. Portland chiropractor Dr. John McClaren recently rolled out a new user-friendly design for his website Cascade Spine & Injury Center at cascadespineandinjury.com.
Features that people will find on the new website include an easy-to-use drop down menu, services broken down by categories, and conditions that may require chiropractic treatment. Convenient online contact forms in both the English and Spanish language allow people to request an appointment.
In addition, videos further enhance the experience as people learn the importance of early treatment after receiving an injury. By providing thorough and clear information, people can determine the right course of action when seeking treatment and improving their overall health.
Cascade Spine & Injury Center's new website gives people options for chiropractic treatment in the easiest manner possible. The new streamlined design has all the services available so people can find exactly what they are looking for in a quick manner.
The newly redesigned Cascade Spine & Injury Center website was created by Get Local, a website design and Google maps optimization company offering website advertising services to all types of businesses. Get Local helps websites to be found on the Internet so people can grow their businesses.
About Cascade Spine & Injury Center
The Cascade Spine & Injury Center is a Portland chiropractic treatment center opened by Dr. Jonathan McClaren. Located in Portland, Oregon, the center provides massage therapy, chiropractic services and rehabilitation treatment to residents to relieve spinal pain caused by work-related injuries and auto accidents. For more information about the company, please contact Cascade Spine & Injury Center at 503-766-4881 or visit the website at cascadespineandinjury.com.
Contact
Cascade Spine & Injury Center
4317 Northeast Tillamook Street
Portland, OR 97213
(503) 893-5131
cascadespineandinjury.com‎