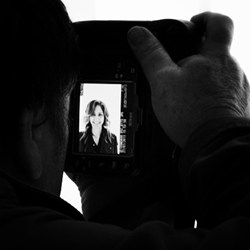 Appearance really does matter.... Take time and care to look the best you can.
Seattle, WA (PRWEB) August 05, 2013
A recent article by Washington-based photography company, Clear Image, walks the reader through the importance of taking time to look good on an everyday basis.
In the business world, the appearance of an individual can be critical to building relationships with clients or even acquiring a job. The people who groom themselves well stand out and make the best first impressions. Even in everyday interactions, staying well-kept improves the way people think of you and is beneficial to the relationships you build.
Especially when having a portrait taken, personal appearance should be of top priority. A professional portrait often becomes a profile picture for LinkedIn, Facebook, or other networks that clients and employers use to judge a potential company or employee. Clothes should match and be ironed; hair should be groomed, etc.
The article goes on to explain how people make prejudices about character and behavior based on the first impression of appearance. "At the end of the day," it concludes, "appearance really does matter.... Take time and care to look the best you can."
About Clear Image:
Clear Image is a full service photography solution located in the beautiful North Sound region of Washington State. We offer a wide array of services with our large portrait studio, a photo lab - giclee - scanning center (which we lovingly call the Darkroom), as well as a full service frame shop. When you need true professionals with an artistic flair to take care of you, please consider Clear Image. Learn more about Clear Image »