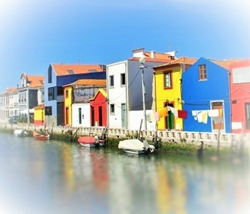 Portuguese officials say that their measures comply with EU law
LONDON, UK (PRWEB UK) 13 May 2014
According to a recent article in The Telegraph, Portuguese properties that were once state-owned could now be repossessed from their current owners, if they fail to provide proof that their post-1951 holiday homes and the land they're built on have been privately owned since completion.
Although the move was described as an exercise in environmental preservation in the same article, the Portuguese government's idea is widely being perceived as a land grab law, which for some may stir echoes of similar troubles once faced by expat property owners based in Spain.
Portugal's recently introduced Water Resources Law has empowered the state to reclaim ownership of any property that was once state-owned and now, hundreds of affected parties from Porto down to Olhao are awaiting the final outcome, one that could see their seaside dreams washed up on the shore.
David Harra, Senior Market & Investment Analyst of Pryce Warner International Group commented:
"Although it's been amended to exclude properties built after 1951, the Portuguese government have brought in such a contentious law so suddenly, that few people have had chance to process its international legitimacy. Portuguese officials say that their measures to protect coastal, river and reservoir areas from development does comply with EU law. The situation is especially trying for those with new builds, but the long months spent waiting for the law to be clarified and finalised before it finally comes into fruition could prove enough to send many expats packing."
The same Telegraph article also went on to explain how the new law grants Portuguese officials the right to apply higher tax levels on owners of overseas property. They also face the prospect of being offered residential rights that are subject to a 30-year rental agreement, to live in their own homes.
British expats affected by the development, which originally had a July 1st deadline, have publicly aired their views about land registry records, which they say are incomplete. Many say that their future now hangs in the balance and largely depends on paperwork that's probably non-existent.
Close to 100,000 overseas property owners from the UK chose to repatriate from the Mediterranean in 2013 and now, Pryce Warner International Group suspect the widespread recession that's crushing international investment in Southern Europe could send many more back to Britain.