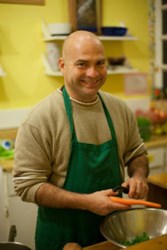 Bahamas, Caribbean (PRWEB) February 22, 2014
In this program, students will attain numerous practical tools for empowerment and improving everyday life. Imagine yourself as master over your mind and emotions. For more information, please visit: http://sivanandabahamas.org/course.php?course_id=3965&id=1#m.
Everyone wants to be positive and happy. Yoga teaches that happiness is true nature of humans. Nevertheless, we struggle with stress and negativity and live busy, fast-paced lives. The mind is over-stimulated and the senses numbed by the overload of information and the confusion and despair that comes from local, national or world news. In this atmosphere, it is difficult to access the innate positive and joyful nature and remember the goodness of people and the grace of God. One loses faith, and doubts the path. One worries about where the world is going and what will happen. One needs to see clearly and take a break from the busy life to recharge and reconnect with the beauty and meaning of life. One cannot change the external, but one can change our outlook on it. One cannot remake the past and it is not helpful to worry about the future, but one can live in the present and experience the joy and positivity of living in the moment.
There will be workshops specifically on the power of thoughts; how to be in the present; how to turn negative feelings and thoughts to positive feelings; how to manage stress and respond positively to challenges. Yoga psychology and philosophy have a wealth of techniques and information that will help one to cope.
Swami Omkarananda is the director of the Sivananda Yoga Center in Los Angeles and has over twenty years of experience in teaching Yoga, meditation and positive thinking. Originally from Australia, she moved to the UK in 1973 as a newly qualified doctor. She later qualified and worked as a psychiatrist in the NHS. She has also worked in management development, change management and stress management. At the age of 40, she became involved in Yoga, gave up paid work and moved to live in an ashram. She took her TTC in Kerala in 2004 and moved to the Yoga Farm in California. She took ATTC in Madurai in 2009 and sannyas in 2011. Swami Omkarananda is passionate about Yoga psychology and philosophy, bringing together sustainability, the environment and permaculture, and helping people to develop spiritually.
Located across the bay from Nassau, on one of the finest beaches in the world, the Sivananda Ashram Yoga Retreat is an island paradise with a tropical garden, crystal clear water and pure white sands - a true sanctuary of peace and natural beauty. Recognized among world Yoga Retreats, the ashram offers year-round programs presented by world renowned speakers, as well as certification courses on various yoga related topics through which you can expand your knowledge, gain a new skill and get certified while enjoying a joyous yoga practice and blissful relaxation. The Yoga retreat center also offers year-round Yoga teacher training programs, Ayurvedic Yoga Therapy Courses, Yoga for beginners, Yoga vacations and many other courses.
For more information, please call 1-866-559-5167 or visit http://www.sivanandabahamas.org.