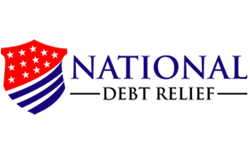 postgraduate's borrowings total to 40% of that [student loans] amount.
Miami, FL (PRWEB) November 20, 2014
National Debt Relief recently discussed in an article published November 15, 2014, one of the student loan problems that is not getting any attention. The article, titled "The Elephant In The Room Of Student Debt," points out that student loans usually referred to college undergraduates who are about to or are already graduates and about to face repayment. But the postgraduate students are not getting any attention.
The article starts off by explaining how this may be because postgraduate students consists only of 14% in all university enrollments. But these postgraduate students are borrowing a big percentage in the total student loan debt. With the total loan amount now at about $1.2 trillion, the postgraduate's borrowings total to 40% of that amount.
This is almost half of the whole student loan debt. But the question is why these borrowers are borrowing so much student loans that they take up a big chunk of the total debt. The article points out that the postgraduate students usually does not have their parents to help them out with the payments unlike a lot of undergraduates in college.
The article also points out that lawmakers raised the interest rates on professionals and graduate students so high that they are paying tuition rates that are almost 50% more than those charged on undergraduate students. It could be described as a postgraduate student's tuition fee can finance two college student's tuition fee.
Another reason for this increase in student loan amounts for postgraduate students is that in 2012 Congress stopped subsidizing the interest that accumulates on graduate student federal loans while students are still in school and for six months afterwards.. This means that these students must start repayment on student loans as soon as the funds are given out.
The article also points out that the cost of attendance for postgraduate studies is expensive. Professional and graduate students are forced to borrow an average of almost three times more per year that undergraduate students. To read the article, click this link: http://www.nationaldebtrelief.com/elephant-room-student-debt/