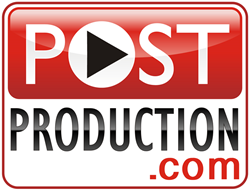 We're looking to make it easier for those within the production community (producers of film, T.V., and video games, etc...) as well as the post production community to know what their options are in the near future and how they can best prepare
Los Angeles, Ca (PRWEB) March 06, 2015
PostProduction.Com, a website providing information, news, and updates in the post-production industry, will be covering the Audio Engineering Society's 57th Conference, happening in Los Angeles, California, on Saturday, March 7, 2015. The event, The Future of Audio Entertainment Technology, is the first-ever AES conference of its kind, and gathers audio engineers, acousticians, and post-production researchers to discuss the current and future needs of audio in the world of cinema, television, and the Internet.
PostProduction.Com's press division will be at the event to conduct live interviews with key figures in the audio and post-production industry, finding out their thoughts on the trends and shifts to expect in audio entertainment. "We're hoping to get a glimpse into the future to see where audio entertainment technology is headed," said Noland Anderson, Head of Business Development for PostProduction.Com. "We're looking to make it easier for those within the production community (producers of film, T.V., and video games, etc...) as well as the post production community to know what their options are in the near future and how they can best prepare for it."
Noland notes his company's press team had already prepared a wide variety of interview questions, the majority of which had been contributed by PostProduction.Com's large online community. In the days leading to the event and on the actual conference itself, Anderson encourages interested parties to contribute questions by emailing them to press(at)postproduction(dot)com with "AES Q 57" in the subject title or tweeting to #AESQ57.
Future events PostProduction.Com will be covering can be found on the site's calendar page and will also be included in their newsletter as well as promoted on their social media properties. Anderson encourages interested parties to join their email list and follow them on Facebook and Twitter at @PostProductionC. Users can expect interviews from the event to be published on the official PostProduction.Com blog.
All this embodies PostProduction.Com's vision of providing the latest industry news to the post-production, voice over, and music industry community, helping them keep updated with information that could potentially affect their business. Anderson explains, "It is our intent to not only be a hub of information for those within the post production community but also (act as) a bridge into that community to inform and make post easier for those in the production industry including T.V, movie, video game and other production."
About PostProduction.Com
PostProduction.Com is an online directory and resource for news and information around the post-production industry, with headquarters in Los Angeles, California. With its commitment to improve its resources on the site, the company strives to make it simple for anyone in the post-production community to learn and connect with one another.