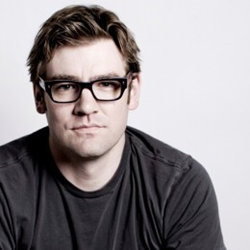 San Francisco, CA (PRWEB) December 01, 2014
On December 2, more than 400 leading venture capital partners, corporate investors, startup founders and journalists will converge at Cowell Pavilion in Fort Mason for the first annual Post-Seed Conference. As of today, attendees and speakers represent well more than $40 billion in assets under management.
The Post-Seed Conference will explore the critical funding gap between seed and Series A round investments and feature some of the biggest names in the venture capital and tech world. Attendees include:
-Renowned venture capital firms: Founders Fund, Khosla Ventures, Andreessen Horowitz, AngelList, Greylock Partners, Homebrew, Science Inc., Foundation Capital, Google Ventures, Redpoint Ventures and many others.
-Heads of corporate development: LinkedIn, Facebook, Pinterest, Box and The Guardian.
-Members of the press: The Wall Street Journal, Bloomberg TV, Fortune, Forbes, TechCrunch, Venture Beat, VatorNews, Wired and local media.
Post Seed is a one-day event that is bringing together top minds in early-stage funding together. Speakers include journalists, startup founders and investors from the world's leading venture capital firms. The conference is being presented by Bullpen Capital, Vator and Venture51, and is sponsored by Silicon Legal Strategy, Rincon Venture Partners, Wavemaker Partners, KPMG and Bread and Butter Wines.
WHAT: $40 billion in assets under management represented by investment luminaries
WHERE: The Cowell Pavilion in Fort Mason, 2 Marina Boulevard, San Francisco
WHEN: Tuesday, December 2. Conference hours are 9:30 am to 4:30 pm followed by a special cocktail party from 4:30 to 6:00.
To request a press pass please email press(at)vator(dot)tv
About Bullpen Capital: Bullpen Capital is an early-stage venture capital firm comprised of former founders, CEOs, and operational executives who have started and/or led 15 technology companies over the last twenty years, including 3 IPOs over a billion dollars. Bullpen specializes in partnering with early-stage companies that have achieved product-market fit but still need time before taking on a very large investment -- here, Bullpen catalyzes a smaller priced round, works with the company for about a year, and helps prepare the company for a big inflection point. Our portfolio reflects this belief and strategy. Bullpen was co-founded by Paul Martino (CEO and founder of Aggregate Knowledge), Duncan Davidson (Founder of Covad, Managing Director at VantagePoint), and Rich Melmon (co-founder of Electronic Arts).
About Vator: Founded in 2007 by award-winning veteran finance and tech journalist Bambi Francisco, the Vator media family includes VatorNews, boasting over 500 contributors writing about the business and trends of high-tech innovation; Vator, one of the largest business networks dedicated to entrepreneurship and investors, Vator Splash, an international startup competition and conference series, Vator Competitions, an online competition management and new investment platform. 
About Venture51: Venture51 is an early-stage venture capital firm. The firm invests in high technology companies and is based on the premise for a new, modern venture capital firm that supports the most promising founders in high-growth markets. They bring their own entrepreneurial experience, relationships, and marketing/product expertise to the table. They look to back passionate, experienced entrepreneurs who are focused on creating highly scalable technologies and significant value propositions for their customers.
###