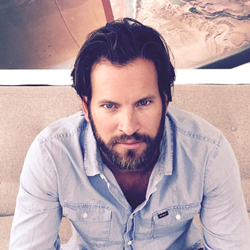 "We've gathered some of the brightest minds in venture capital – the old guard and new – to discuss whether this is the new normal or just an over-heated market that's heading for a shakeout."
San Francisco, CA (PRWEB) October 21, 2015
Some of the most influential names in Venture Capital, including John Doerr of Kleiner Perkins, Vinod Khosla of Khosla Ventures, Alfred Lin of Sequoia Capital and Scott Kupor of Andreessen Horowitz will speak at the second annual Post.Seed Conference on Tuesday, December 1. The one-day event gathers investors, entrepreneurs and journalists for an in-depth look at the rapidly changing landscape of early stage funding. Hosted by Bullpen Capital, Venture51 and Vator, Post.Seed will take place at Ruby Skye in San Francisco on December 1, 2015.
This year has seen a steady increase in venture capital funding and higher valuations. The NCVA reported on October 15 that the first 3 quarters have seen more than $47.2 billion deployed in the startup ecosystem (compared to a total of $48 billion in the entire previous year) and that In the past 7 quarters, more than half of investment deals have gone to early stage companies. There are now upward of 24 venture-backed "unicorns" - companies with pre-IPO valuations at over $1 billion, up from 80 at the beginning of this year, according to Fortune. At the same time, Series A funding rounds have increased to a median of $7 million, widening the"post-seed gap" between the seed and later-stage rounds. Post.Seed provides a unique forum for exploring changing the investment landscape and its impact on the future of tech entrepreneurship.
Speakers and topics for this year's event, which is expected to draw more than 800 participants, include:

Keynotes by: John Doerr (Kleiner Perkins), Vinod Khosla (Khosla Ventures), Alfred Lin (Sequoia Capital), Scott Kupor (Andreessen Horowitz)
What do Unicorns look like at the Series A stage? Moderated by Forbes Magazine columnist Alex Konrad, with Tod Francis (Shasta Ventures), Jed Katz, (Javelin Venture Partners) Chrstine Herron (Intel Ventures) and Tom Lovero (IVP),, Matt Mazeo (Lower Case Capital)
Making the cut: the future of VC - Moderated by Tech Crunch's Connie Loizos, with Jenny Lefcort (Freestyle) Jamie Davidson (Redpoint) Larry Marcus (Sprout) and Eric Weisen (RRE), Peter Pham (Science).
What happens when the music stops? Moderated by Venture Capital Journal's Alastair Goldfisher, with Jenny Fielding (Techstars) Josh Elman (Greylock, Andre Gharakhanian, Silicon Legal, Rebecca Lynn (Canvas) and Kate Mitchell (Scale), Paige Craige (Arena Ventures)
Lessons Learned from Post Seed CEOs and Founders Panels led by Fortune Magazine's Leena Rao and Bullpen Capital's Duncan Davidson will provide insights from well-funded successful entrepreneurs.
"We're thrilled to be hosting the definitive event focused on this crucial moment in a startup's lifecycle," said Paul Martino, managing director of Bullpen Capital. "The mere fact that we expect 600-800 attendees, nearly double that of last year underscores how important this topic is."
"Only a few years ago, $500K was the new $5M, as the cost of starting companies dropped sharply," said Bambi Francisco, founder of Vator. "Now today's Seed rounds look like yesterday's Series A's and Series B's look like A's. This conference will take a deep dive into understanding this evolving financing landscape, and how to fund and build the best startups in light of today's conditions."
"There's an increasing number of financings done in this gap between seed and Series A rounds, as startup capital becomes more abundant," said Ryan Swagar, Partner at Venture51. "We've gathered some of the brightest minds in venture capital – the old guard and new – to discuss whether this is the new normal or just an over-heated market that's heading for a shakeout."
Tickets and information for the event, which is presented in partnership with KPMG and Silicon Legal Strategy, are available at http://postseed.co
About Bullpen Capital: Bullpen Capital is a second-round investor that invests in companies previously seeded by Super Angel funds. Bullpen's founders include Paul Martino, founder and former CEO of Aggregate Knowledge, Duncan Davidson, founder of Covad and former venture partner at VantagePoint, and Richard Melmon, co-founder of Electronic Arts.
About Vator: Founded by award-winning veteran finance and tech journalist Bambi Francisco, the Vator media family includes Vator, one of the largest startup and investor networks; VatorX, a platform to find startups; Vator Media, which includes a newsroom providing news and analysis of startups and investing and events, including the Splash startup series and Post Seed.
About Venture51: Venture51 invests in high technology companies, and is based on the premise of a new, modern venture capital firm that supports the most promising founders in high-growth markets. They focus on investments after the Seed Round, but prior to the Series A Round. They bring their own entrepreneurial experience, relationships, and marketing/product expertise to the table.