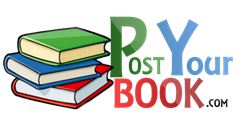 Los Angeles, CA (PRWEB) December 30, 2013
As opposed to before, PostYourBook.com's completely new interface can handle way more user traffic. While the old architecture of the website was built to handle only a couple hundred thousand users per semester, the new architecture can now handle over 50 million users every semester. This means that over 20,000 students can be on at the same time as opposed to its previous capabilities of only 500 students simultaneously.
Beyond its system performance and easier-to-use interface, PostYourBook has introduced new options to make the buying and selling process more efficient. Students can now browse books within their schools without having to login or register. Students who want to sell their books are notified when they can instantly sell their books to a partner rather than wait for a student to contact them. This new option gives the students the ability to decide whether they want to sell their books instantly or wait to potentially receive better offers from fellow students.
Additionally, PostYourBook has partnered up with a number of major textbook-selling websites. With their new Buy-It-Now feature, students are connected to PostYourBook's partners when students cannot find the books they are looking for. This benefits the students since they will be connected to the partner that offers the book at the lowest price.
In addition to connecting students to other sites, PostYourBook now helps connect students at different campuses. When a book is not available on the student's campus but is available at another campus, PostYourBook allows students to make offers between schools, pay with credit card, and have the books shipped to them. Also known as The Offer System, this method facilitates the exchange of books between campuses.
PostYourBook has come a long way since it first started. With so many new features and a completely new interface, the site has addressed an important factor for its users: the ability to buy and sell textbooks more efficiently. As part of its ongoing effort to make the site easier to use as well as more efficient, PostYourBook is constantly coming up with new and improved features for its users.
About PostYourBook.com:
As a student networking website started in 2010 by students Josh Hiekali and Phillip Kravstov, PostYourBook focuses on catering to the average college student through affordability, ease, and fairness. Since it's launch in 2010, the amount of the website's users has grown from 1,000 students from Santa Monica College to over 250,000 from hundreds of institutions nationwide. With the exponential growth patterns it has been experiencing, PostYourBook expects to have over two million users by 2015.