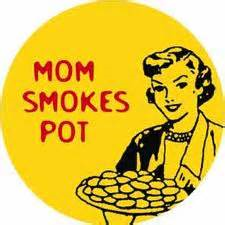 Small Gifts of Pot are becoming as socially acceptable as a bottle of wine or box of chocolates.
Scottsdale, Arizona (PRWEB) May 09, 2014
As further evidence that there is a proliferation of Cannabusinesses joining the "Green Rush" phenomenon, a new specialized line of gift packs with marijuana-themed notecards – Pot Pak™ has been launched.
The small, individually packaged packs have been described as the "perfect gift pack for pot". Each Pot Pak™ includes a package of Cone® rolling cones, a stink-sack® brand smell-proof bag, and a pack of Pot Pak™ matches, all contained in a cotton drawstring gift bag. The series of 2 1/2" marijuana-themed cards feature slogans specifically designed for the medical marijuana and adult user. The original card designs have cheeky phrases such as "Lookin' like Barbie, Smokin' like Marley" and notable quotes from former Presidents, "I tried marijuana once and I didn't inhale" [Clinton] to the current President, "When I was a kid, I inhaled frequently. That was the point". Those cards advise the recipient to "Inhale and Enjoy!"
The company expects that Pot Pak™ will become a routine staple amongst marijuana users. The idea for the gift packs addresses the trend of marijuana enthusiasts giving small gifts of pot instead of a bottle of wine or box of chocolate. According to a new study from online legal resource Avvo, 70 percent of the consumers surveyed in Colorado and Washington, where marijuana has been legalized for recreational use believe that "marijuana consumption will become such a routine part of their lives that they'll bring it along to something as regular as a dinner party".
There are more than 85 designs in the line and range from the Commander in Chief line to the Vintage line to a Spiritual line, making Pot Pak™ a perfect gift for every occasion, as well as for friendship, get well, love or…just because.
Pot Pak™ will be carried in select retail dispensaries, smoke shops and convenience stores, and have a suggested retail price of only $6.99 per gift pak. Wholesale accounts can be established by licensed retailers at http://www.potpak.com and wholesalers can offer their customers a customized card.
Pot Pak™ is a trademark of Wildwood Flowers, LLC., a for-profit, privately-owned small business headquartered in Scottsdale, Arizona. For more information or to order Pot Pak™, see the full selection at http://www.potpak.com or contact the company at info(at)potpak(dot)com.