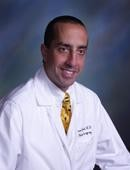 San Diego, CA (PRWEB) January 22, 2015
Pousti Plastic Surgery of San Diego is pleased and excited to announce its limited time special on Botox treatments. The Practice offers Botox treatments as part of their comprehensive plastic and cosmetic surgery procedures for their patients. Botox treatments help to smooth skin and reduce wrinkles in the face, rejuvenating facial expressions and recapturing patient's youthful appearance. Now through March 31st, 2015, Pousti Plastic Surgery is offering $75 off each treatment area, and when booked with a friend, each patient instead receives $100 off each treatment area.
First introduced in the late 1970's, Botox has a demonstrated and proven track record of safety and results in patients who choose to utilize its special properties to smooth aging facial lines, treat eye deviation and eyelid spasms as well as facial spasms. Studies have also shown the positive impacts Botox injections have over long periods of time.
New patients and their friends are encouraged to contact Pousti Plastic Surgery today to schedule their complimentary consultation and to receive up to $100 off per treatment area. Note this promotion expires March 31, 2015 and cannot be combined with any other offers or promotions including military discounts.
Dr. Tom Pousti, MD, F.A.C.S, is the chief surgeon and medical director of Pousti Plastic Surgery. He is double board certified in both general surgery, and plastic and reconstruction surgery. Dr. Pousti completed his plastic surgery training at Harvard University and trained with expert and world-renowned surgeons at the Brigham and Woman's Hospital in Boston, Massachusetts. Dr. Pousti has also been named as one of 100 doctors nationwide to be included in the RealSelf 100. This award from RealSelf.com, the largest consumer resource for cosmetic and plastic surgery information, was given to Dr. Pousti for his commitment to his patients and his belief in their ability to make informed decisions on cosmetic procedures.
Pousti Plastic Surgery specializes in various types of cosmetic procedures, including breast augmentation, fat reduction, body contouring, facial rejuvenation, and other types of revisionary surgery. Dr. Pousti sees patients from across the United States and around the world. He believes in individualizing every surgery to meet and exceed each patient's expectations.
For more information on these procedures, to read patient testimonials, or to learn more about Botox treatments or Dr. Pousti and his San Diego practice, please visit their website at http://www.poustiplasticsurgey.com or call (619) 466-8851.