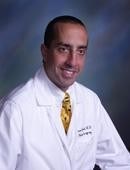 San Diego, CA (PRWEB) October 17, 2013
Pousti Plastic Surgery of San Diego recently won the 2013 Best Of San Diego competition as held by San Diego CityBeat. San Diego CityBeat is a weekly print and online news source distributed throughout the County with a readership of over 50,000 readers. Every year the local online publication holds a contest called the "Best Of San Diego", in which readers nominate and vote for businesses and professionals in every industry in the County.
The initial nomination process for the Best Of San Diego began mid-August and ran for a four-week period. The nominations started as an open or blank ballot with no businesses or professionals added initially. The businesses or individuals are nominated by CityBeat readers and outside voters, and Pousti Plastic Surgery quickly gained votes in this initial period to continue through the contest.
After the initial nomination process only five businesses remain in each category. For the 2013 Best Of award process Pousti Plastic Surgery remained in the top five practices in the Best Of Plastic Surgery category. With an overwhelming positive following and prestigious online and offline professional reputation in the plastic surgery industry, Pousti Plastic Surgery was pleased and excited to win the 2013 Best of San Diego award. Chief Plastic Surgeon, Dr. Tom J. Pousti of Pousti Plastic Surgery was honored to be awarded the 2013 Best Of San Diego as a top doctor and plastic surgery practice.
Tom Pousti, M.D., F.A.C.S is double board certified in General Surgery as well as Plastic and Reconstructive Surgery. He has been a licensed physician for over 20 years and has been in private practice in Southern California for over 16 years. Dr. Pousti completed his Plastic Surgery training at Harvard with world-renowned surgeons at The Brigham and Women's Hospital in Boston, Massachusetts.
As a San Diego cosmetic surgery specialist, Dr. Pousti focuses on breast surgery, body contouring, facial rejuvenation and all types of revisionary surgery, and sees patients from all over the United States and worldwide. He is happy to see you in his Southern California office. For more information or to schedule a consultation, please contact (619) 466-8851 or visit http://www.poustiplasticsurgery.com.
###