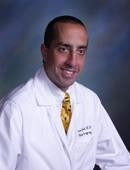 (PRWEB) February 13, 2015
Pousti Plastic Surgery of San Diego is excited to help patients proactively lose some of their extra holiday pounds by offering a special drawing contest to win a complimentary CoolSculpting fat reduction treatment cycle, a value of $750. The non-invasive and non-surgical CoolSculpting process helps both men and women achieve a slimmer and more sculpted appearance. As a special to both new and returning patients, Pousti Plastic Surgery has opened this special drawing to all San Diegans. The drawing is open to the first 5 prospects who both contact the Practice to schedule their free consultation and attend the appointment. Prospective patients must be good candidates for the CoolSculpting procedure. With only 5 prospective patients to be entered in the drawing, this promotion offers great odds to participants.
The CoolSculpting fat removal technology is approved by the FDA, and works on the cellular level by freezing fat cells. Patients of Pousti Plastic Surgery prefer this process oftentimes since it is less invasive and a more affordable alternative to traditional liposuction. As a recognized leader in the plastic and cosmetic surgery arena, Pousti Plastic Surgery was one of the first Southern California practices to offer this breakthrough non-invasive fat reduction technology to their valued patients.
Unlike other more invasive fat-reduction treatments, the CoolSculpting process does not require needles, incisions, surgery, or any recovery. Patients are comfortable throughout the treatment and are typically able to read, relax, or listen to music. After treatment, patients notice results as early as three to four weeks, with results even more noticeable between two and four months after the first treatment. CoolSculpting has proven to offer significant positive results in clinical studies in removing unwanted bodyfat without the risk and recovery of more invasive procedures.
Both current and new patients are encouraged to take advantage of the Practice's drawing to try the CoolSculpting technology and see the results for themselves. Prospective patients must be a good candidate for the procedure. Call Pousti Plastic Surgery today to schedule your appointment at (619) 466-8851 or visit http://www.poustiplasticsurgery.com/coolsculpting.htm to view videos, testimonials and for more information.
Dr. Tom Pousti serves as the medical director and chief surgeon of Pousti Plastic Surgery in San Diego. He is double board certified in general surgery as well as plastic and reconstructive surgery. He has been a licensed physician for over 20 years and has been in private practice in Southern California for over 16 years. Dr. Pousti completed his Plastic Surgery training at Harvard with world-renowned surgeons at The Brigham and Women's Hospital in Boston, Massachusetts.
Dr. Pousti specializes in cosmetic treatments, fat reduction procedures, breast surgery, body contouring, facial rejuvenation and all types of revisionary surgery. Dr. Pousti focuses on breast surgery, body contouring, facial rejuvenation and all types of revisionary surgery, and sees patients from all over the United States and worldwide.
For more information on Dr. Tom J. Pousti, MD, F.A.C.S, please visit Pousti Plastic Surgery's website at http://www.poustiplasticsurgery.com or call (619) 466-8851.
###